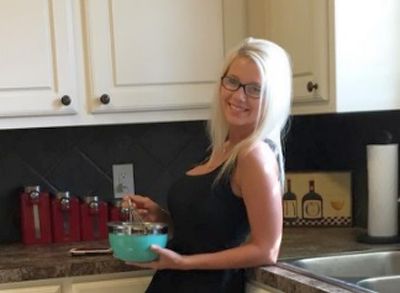 MTV viewers first met Lindsey Nicholson on the fourth season of 16 and Pregnant. Lindsey (whose last name was Harrison at the time), gave birth to her daughter, Aniyah, during her episode, which originally aired in April 2012.
Lindsey was best remembered for her ambition to become a cage fighter…until this April, when she underwent a very public breast enlargement, courtesy of Snapchatting surgeon Dr. Miami. (Lindsey had very large implants put in; her 800cc implants are the largest implant legally allowed in the United States.)
Since the surgery, Lindsey says she has seen many untrue rumors pop up on the Internet about her. In this exclusive interview with The Ashley, the 22-year-old sets the record straight on her plastic surgery, her family and the negative direction she says she was being pulled in.
"I wanted to clear the air and clarify rumors and innuendos related to recent reports," Lindsey says. "I feel like the world has a misconception of me and I want to show everyone the genuine, caring, loving, hardworking and successful side to me, instead of people looking at me as the girl with the giant boobs. I don't want to be 'that girl.'"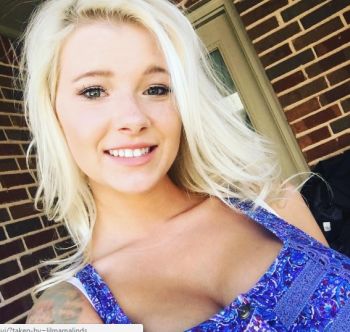 Why did you choose to have the breast augmentation?
Lindsey: That was a personal decision, period. I got this surgery for me and to make me feel more confident with my husband and my self confidence is through the roof since the surgery. I love the way I look naked now. After breastfeeding I just didn't look the same so I'm so happy [my boobs] look great again.
After you had the surgery, rumors came out that you were planning to go into the adult industry, just like Farrah Abraham did. Was that true?
Lindsey: [My surgery] had zero to do with any TV shows or adult films. That opportunity [to do adult work] was suggested to me by my former agent and I blame myself for getting caught up in a direction that wasn't a true reflection of me as a wife and mother. Don't get me wrong, I knew and know exactly what I'm doing; however I was never really comfortable with the direction I was being guided in and didn't want to take the easy way out and trade my dignity for money.
I never intended to [do an adult film]. [My agent and I] had discussed it but I knew deep down it was against everything I stood for as a person.
You got married in July of last year. What's happened in your life since then?
Lindsey: My husband and I are working hard on creating and building a strong family bond where my daughter, who has officially been adopted and has taken the last name of Nicholson, can see what a family unit is. [I want her to] see that her dad is a hard-working, respectful, loyal husband and father and that Mommy is going to school and had completed her courses and is on her way to being a real estate agent.
I'm hoping the examples we can set now will be the building blocks for their future and, for my child or children to have a family where they are safe, healthy and loved.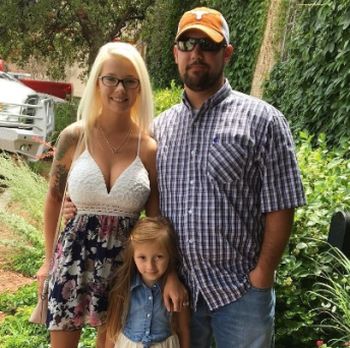 Is Aniyah's biological father, Forest, still in her life at all?
Lindsey: No, Forest is not involved whatsoever. He is out of the picture 100 percent, and now that my husband adopted her, Forest will always will be out of the picture. Forest has never cared for her mentally or financially [about her].
Do you regret going on '16 and Pregnant?'
Lindsey: Not at all; I loved being able to share my story. At times I do wish I would have been more open and honest instead of trying to make Forest look good. [I wish I] would have just been completely open with everything a bit more instead of being closed off at times.
I'm very appreciative of the opportunity I was given by MTV and hope that if the platform I have can't help in someone's journey through life, than at least I can make a difference for myself and my child.
Would you ever appear on another TV show?
Lindsey: I have several offers for TV that we are looking over now. As long as there is no conflict with my contract from MTV or work schedule and it doesn't take me away from my family for too long, then you just might be seeing me back on your screens soon!
You are planning on writing a book. Can you talk about that?
Lindsey: I'm writing every day and will be sharing my story with everyone this coming year. I'm writing a book about my entire life, mostly starting at the age of 13 when things started to go downhill. [It] will show everyone my true life story and how it has transformed me into the woman I am now. I'm not holding anything back.
I'm not a very open person and I hold a lot back from everyone so this is a big step for me to show everyone, 'Hey, look I did all this and have come this far and so can you!' I really want to tell all these mothers and just girls in general that no matter how lost or hopeless they feel, to hold on and to not give up.
I want to change this negative stigma on girls who have babies young. In no way am I condoning it—because I would feel so disappointed in myself if my daughter got pregnant in high school— but to show it's not the end of world and our age doesn't define our parenting skills.
Wanna see what's happened to some of the other girls from '16 and Pregnant' since the show? Click here!
(Photos: Courtesy of Lindsey Nicholson)