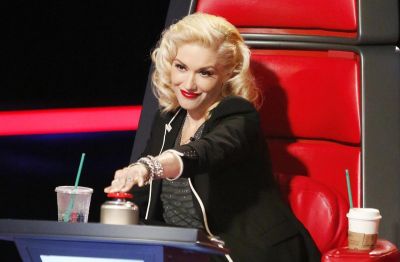 NBC has just revealed who will be sitting in the four Big Red Chairs during the next season of The Voice!
On Tuesday's episode of the Today Show, Carson Daly announced the four coaches who will star on the show's 12th season,  and– rejoice "Shefani" fans–lovebirds Blake Shelton and Gwen Stefani will both be back to compete against each other!
Joining Gwen and Blake on the Season 12 coaching panel will be mainstay Adam Levine, as well as Alicia Keys, who is serving as a coach on the current season of 'The Voice.' This season's fourth coach, Miley Cyrus, is out for Season 12, but NBC has already confirmed that Miley will be back for Season 13, which will air in the Fall of 2017.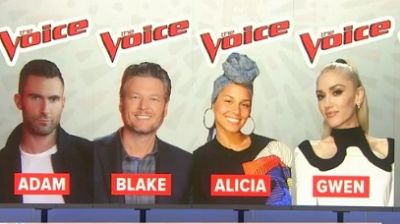 According to Carson, Gwen is very popular with the fans of the show.
"Twitter [was] continually begging us to bring [Gwen] back," Carson said on Wednesday. "I don't know if we've ever seen any of the coaches that we've had more social fanfare [or such a] push from social media to bring someone back."
Gwen took a few seasons off from 'The Voice' to promote her new album with a tour. This will be her third season on the show.
Blake appears to be thrilled that his girlfriend of almost a year will be returning to 'The Voice.' He posted a video of himself exclaiming that he had some "very exciting" news about Season 12, which obviously ended up being that Gwen would be returning.
'The Voice' Season 12 will premiere in February on NBC.
(Photos: NBC)