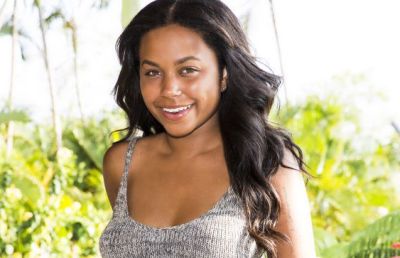 The Challenge Baby Boom continues!
On Wednesday, "Rivals III" finalist Cheyenne Floyd celebrated her 24th birthday by announcing that she's expecting her first child. Cheyenne, who took third place alongside teammate Devin Walker on the most recent season of 'The Challenge,' shared the happy news via Instagram.
"The greatest birthday present in 24 years," Cheyenne captioned a photo she posted that shows her holding a noticeable baby bump. In the caption of another baby bump photo she shared, Cheyenne revealed that she is having a girl. She also thanked her followers for being so supportive.
"Thank you for all of the loving texts, calls and comments," she wrote. "Yesterday was one of the best days of my life, full of love, happiness and support."
We first met Cheyenne on Are You The One? Season 3, where a rivalry began between her and Devin. The pair were brought together on "Rivals: III" as teammates and eventually mended their friendship. After Cheyenne revealed her big baby news, Devin congratulated her and joked that the baby may have been conceived while they were celebrating their "Rivals: III" third place finish.
While it's highly unlikely that Devin is actually the father of Cheyenne's baby, Cheyenne has yet to reveal who the father of the baby is.
Over the last year, there have been many babies born to the stars of 'The Challenge.' The most recent 'Challenge' vet is Jonna Mannion, who welcomed a baby girl in August.
(Photos: MTV, Instagram)