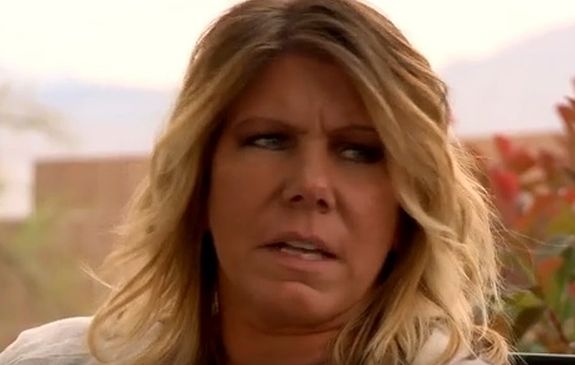 A brand-new season of Sister Wives is coming our way later this month, and on Wednesday, TLC released the first Season 8 trailer. While the nearly two-minute clip promises to show some "Big Changes" for the Brown Family, it seems the Kody & Co. are still rehashing the past.
The trailer gives us a sneak peek of what we can expect to see when the new season starts on November 27– and, yes, they have somehow managed to stretch Meri Brown's Great Catfish Caper into yet another season.
Here are five things we learned from watching the Season 8 trailer:
1. Brown family women wear camo-print lingerie to clean the bathroom…apparently.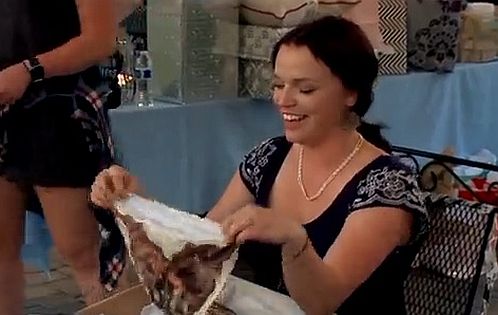 During a clip from Maddie Brown's bridal shower, she is gifted a camouflage-print bra and panties set, along with a toilet bowl brush and cleaner.
"This is what you wear to clean the bathroom," Christine says.
The gift makes both Maddie and Christine embarrassed…and the rest of us hoping that this is just a joke.
2. Mykelti's boyfriend, Tony, made sure to propose on-camera.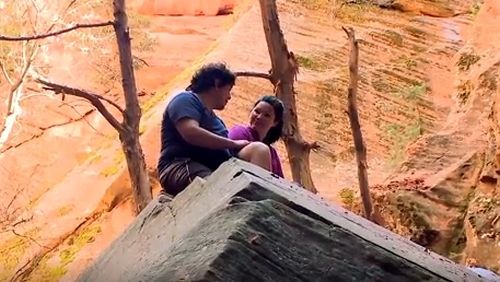 Like her sister, Mykelti is eager to get hitched. Her boyfriend, Tony, whom at the time she had only been dating a few months, decides to propose…but not before calling in the TLC camera crew to capture the Kodak moment. While he and Mykelti are randomly sitting on some cliffs (as you do), Tony gets down on one knee and pops the question, and Mykelti eagerly accepts. Unfortunately, Mykelti's parents aren't thrilled, and encourage the couple to wait another six months to get married (and do the nasty!)
3. Mariah still hates Meri.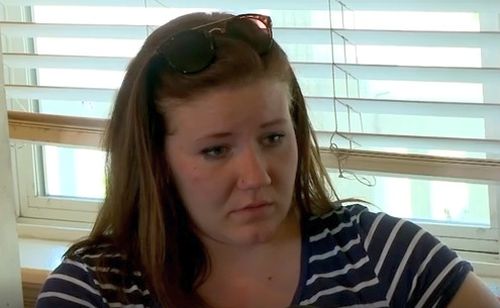 Meri's only child, Mariah, is still all butt-hurt that her mom allowed herself to be catfished. Mariah claims that she knew all along that Meri's beau was a phony, but Meri refused to listen to her, and Mariah can't get over it.
Even when Kody (surprisingly) takes some responsibility for driving Meri into the arms of another man/woman, Mariah refuses to blame anyone but her mother.
"I think this is one of those conversations that was a mistake to have filmed," Kody later tells us.
4. Meri and Janelle still hate each other.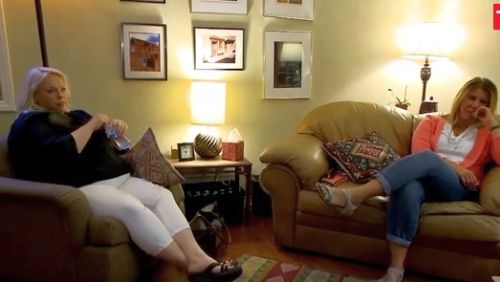 Last season, ever-sparring sister wives Meri and Janelle resolved to work on their strained relationship in therapy. However, it seems that Meri and Janelle haven't come very far since then in terms of repairing their relationship.
"The word 'developing' makes it sound like we're getting to be best friends, and that's not where we are at," Meri tells us of her and Janelle.
5. Meri and Kody are still not getting along.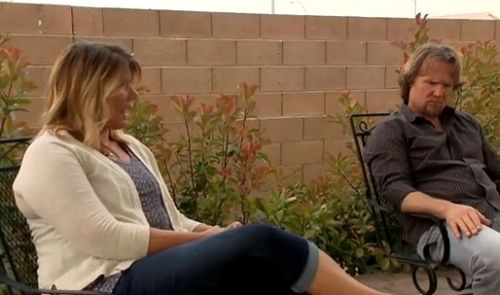 While chatting with Kody about Mariah hating her, Meri says that she would like to have an intervention with her daughter to demand Mariah like her again.
"I'd like to have one with you too," Meri tells a confused Kody.
A tearful Meri later tells Kody, "I feel like I'm doing my life by myself."
Watch the full Season 8 trailer below! Be sure to click here to read our recaps of the previous season of 'Sister Wives!'