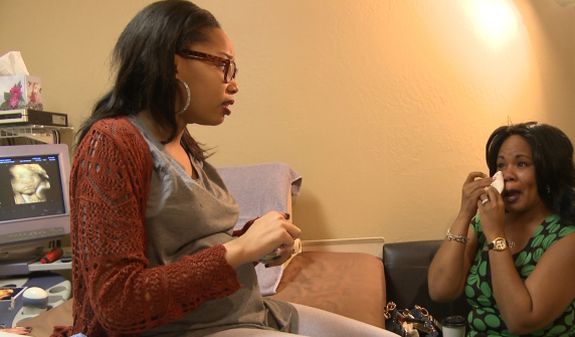 If you liked 16 and Pregnant…you're gonna love 30 Something Grandma!
Although it seems more like the title of a Saturday Night Live sketch than an actual reality show, 30 Something Grandma is officially coming to the Lifetime network later this month!
The three-part docu-series will basically show what happens when the cycle of teen pregnancy continues in a family.
According to Lifetime, '30 Something Grandma' will follow three women who are "about to become grandmothers in their 30's! Having been young moms themselves, these women now face the reality that their own daughters are all about to give birth as teens."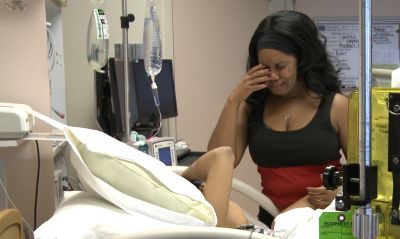 The unexpected teen pregnancy brings hardships to each of the families featured: one almost-Grandma loses her job, while another is prevented from moving to another state due to her daughter's pregnancy. One grandma "has a strained relationship with her daughter."
Unlike the Teen Mom franchise of shows, who feature the pregnant teen as the main star, this show will focus on the pregnant teens' mothers. The stars– Prudence, Patricia and Chantel— will be shown coming to terms with the fact that they were unable to prevent their daughters from experiencing teen parenthood like they did.
"The series will reveal the challenges for the two generations as they try to balance their relationships, career goals and personal dreams," the network's description reads. "Each family is on an emotional roller coaster as they struggle with the daunting, yet exciting moment that will redefine their lives forever."
'30 Something Grandma' is not the only reality show coming to Lifetime that will deal with unexpected pregnancy– at least one more show covering the topic will premiere by the end of the year. The Ashley will be covering that show in another post!
Lifetime has yet to release a trailer for '30 Something Grandma,' but the series premieres on November 15.
(Photos: Courtesy of Lifetime)