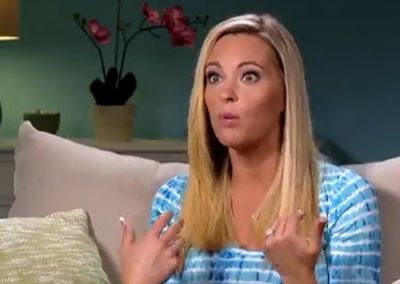 TLC released the frightening first trailer for the upcoming season of Kate Plus 8—just days before it was revealed that family matriarch Kate Gosselin was allegedly the subject of a child abuse investigation this past summer!
According to an explosive new cover story of Life & Style, the investigation began after Kate enrolled her son Collin in a special needs program. Kate has spoken in very limited terms about Collin "going away" to learn "coping mechanisms." The child abuse case was reportedly opened after Colin allegedly told counselors at the treatment program that Kate had been abusive towards him.
"Colin said something to the facility staff and it was reported to Children and Youth Services, and it started the probe," the source told Life & Style.
Although the magazine states that Collin's father, Jon Gosselin, was notified that an abuse investigation was underway, it is not known if the investigation is ongoing, or if it has been completed.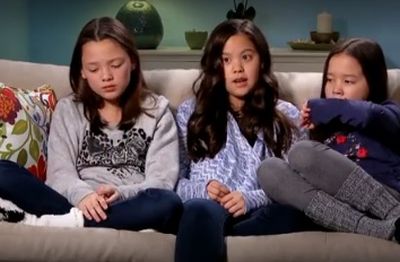 This is not the first time that Kate has been accused of abuse. A former nanny reportedly told the magazine that Kate gave the children "open handed spankings" when they were younger. A few years back, a reporter made claims that Kate abused the children. Jon Gosselin has also made abuse claims. Those previous claims were determined to be unfounded.
The child abuse investigation comes just two weeks' shy of the premiere of the new season of 'Kate Plus 8.' While Kate has always maintained that she is not abusive to her eight kids, the promotional trailer for the new season had many fans on Twitter talking about Kate's frightening way of interacting with her kids.
The entire trailer is just a series of clips of Kate screaming at her children. We see Kate turn everything from a birthday party to a new puppy to a family game night into a nightmare. Older twins Mady and Cara, now 16, and the 12-year-old sextuplets appear to be completely over their mother's antics.
During one scene of the trailer, several Gosselin kids make comments about Kate.
"Mommy is so overdramatic," one says.
"She's insane," another tells us of Kate.
The older girls, who have been known to slam their mother on-camera, tell us that Kate insists on "making a scene" everywhere they go.
We are treated to several clips of what should be fun family outings (playing games, laser tag, archery, etc.) but all we see is Kate screaming at her eight kids constantly.
"No one really wants to be on mommy's team," one kid tells us. "She's way too competitive."
We feel ya, kids!
The new season will premiere on Tuesday, November 22 on TLC. Watch the trailer for the upcoming season below.
(Photos: TLC)