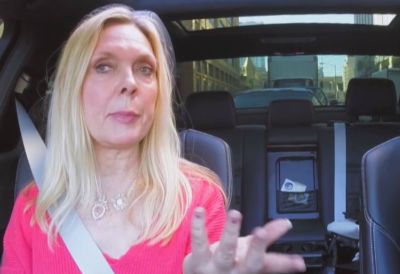 Get out your crop tops and leather pants because… Teen Mom OG star Debra Danielsen is reportedly getting her own MTV special! (The Ashley has not completely confirmed this, so please file it under "report" for now!)
Debra, the mother of Farrah Abraham, recently announced that she is the next 'Teen Mom OG' grandparent to get an hour-long special episode devoted to her life. On Sunday, Debra posted a video featuring her and her fiance, David Merz. In the caption of the video, Deb broke the big news that they were filming "Being Debra."
"We are having fun with the filming and friends and family!" Debra told a fan in the comment section of the video.
Debra recently announced that she is engaged to David, so it's likely that the "Being Debra" special will cover the topic of her engagement and upcoming wedding.
"Being Debra" follows two previous specials that centered on a parent of one of the 'Teen Mom' franchise stars. Fans were previously treated to "Being Butch," starring Tyler Baltierra's father, Butch Baltierra; and "Being Barbara," which starred Jenelle Evans' mother Barbara Evans. (Click here to read The Ashley's recap of "Being Butch!")
MTV has yet to confirm the special. The Ashley is not aware of any other "grandparent" specials that are taping currently, although she'd very much like to see another episode of "Being Butch!" (MTV- make it happen!) Although fans have been asking for a "Being Randy" special starring Chelsea Houska's father, Randy Houska, The Ashley's sources tell her it's "very unlikely" that will ever happen.
Which 'Teen Mom' franchise grandparent should get the next special? Vote below!
(Photos: MTV)