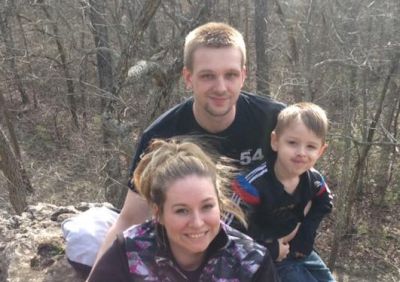 Hope Harbert, who starred on the fourth season of 16 and Pregnant, has just announced that she is pregnant with her second child.
Fans of the show may best remember Hope's episode due to her very supportive boyfriend, Ben Lagle. (A supportive boyfriend on that show was a rare occurrence, after all!) They may also remember Hope's horribly graphic C-section, which was shown on-camera. (You can read The Ashley's recap of Hope's episode here!)
On Tuesday, Hope to her social media accounts showing her now-five-year-old son Tristan, sitting next to a sign that read "Only Child Expiring May 2017."
"Tristan is so excited!" she tweeted.
Hope tells The Ashley that they do not know the baby's gender yet, but that they will find out in a few weeks.
Anyway, Hope is one of the few girls from '16 and Pregnant' who is still with her original baby-daddy. (Currently, only 4 of the 12 girls featured on Season 4 are still with their first child's father. Even fewer girls from the other seasons are still with their original baby-daddies. Many of the Season 4 girls are now married to other men.)
Hope is also one of the last from her season to have a second baby. (MTV selected the girls for Teen Mom 3 from Season 4, as you may remember.) Mackenzie McKee now has three kids, as does fellow Season 4 star Kristina Head. Sarah Roberts is currently pregnant with her third, and Katie Yeager is pregnant with her second child. Myranda Trevino, Devon Broyles and Jordan Howard have all had second children.
To get updates on some of the other girls from "16 and Pregnant" Season 4, click here!
(Photo: Facebook)