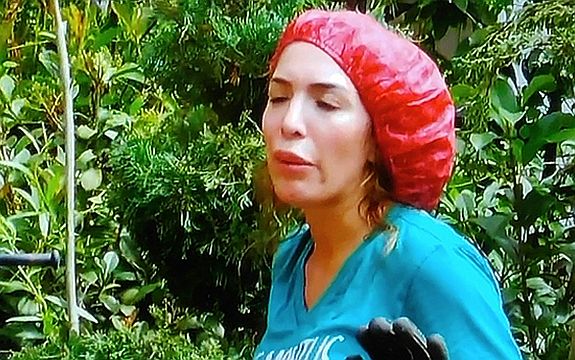 Howdy, fellow trash TV lovers! It's been a while since we've checked in with the gals of Teen Mom OG, and, since The Ashley missed a few episodes between recaps, let's first catch up on what happened since the last recap: Maci got a helicopter 'o' man meat in her face while in Vegas to celebrate her bachelorette party, Amber snagged her wallet out of Matt's grubby mitts so that she could pay for a "Mommy Makeover" procedure, Tyler finally got his gersh-dern "open floor plan" house, and Farrah was generally just awful. So basically….business as usual in 'Teen Mom' Land.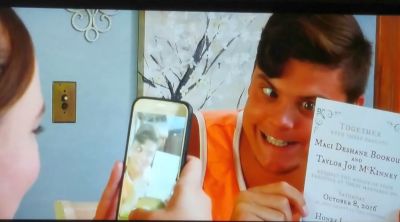 This episode kicks off in Michigan where Cate and Ty have just received their invitation to Maci and Taylor's wedding. Naturally, Cate and Ty aren't put off at all by the fact that they have to travel over 1,100 miles to go to the wedding, which is [in]conveniently being held in Florida. Hey– that's what MTV money is for! Catelynn mentions that the wedding is only two weeks away, which means that those last-minute flights to Florida will surely be extra-cheap. Let's just hope that they don't make Butch ride in a pet carrier under the seat to save money. (Surely Butch will be invited to attend the festivities?! Right?!)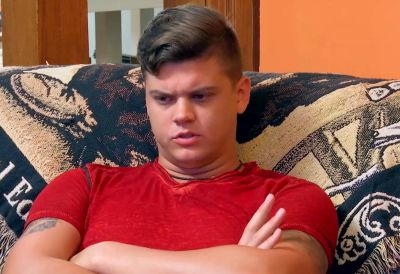 The next day, Tyler is stressing out about his new house, stating that everything is ruined and they are doomed to live in a sunken-floored money pit forever…unless Tyler can find a general contractor who can come in and fix everything. It's a DISASTER!!! Ty and Cate are going to have to do at least two more seasons of this crappy show in order to pay for all of this construction.
Ugh…this is boring. No one cares about Tyler's "open floor plan." Can we get some clips of Butch talking about his most colorful prison cellmates or something, just so The Ashley doesn't fall asleep? It's only right!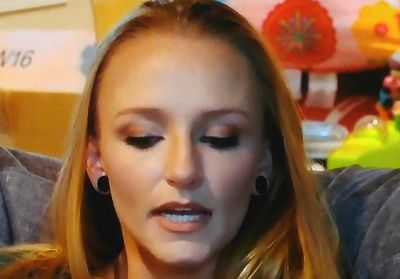 Meanwhile in Tennessee, Taylor and Maci are thinking about inviting Ryan and his new live-in girlfriend Mackenzie over. Maci feels that it would be good for Bentley to have both of his parents together. It would also be good for Ryan, as he would technically have to be awake if he went to Maci's, and that would help level out his awake/nap ratio for the week.
Maci feels comfortable around Mackenzie because she also was a teen mom (naturally!), so they have a lot in common. In addition, Ryan and Mackenzie are due to appear at Maci and Taylor's wedding, and Maci probably wants to get an idea of how many security guards she'll need to hire to keep Ryan upright during the ceremony.
Maci asks Jayde if she's excited for Ryan to come over. Jayde starts crying, and it's understandable. No baby likes to share her crib with a strange gray-haired man.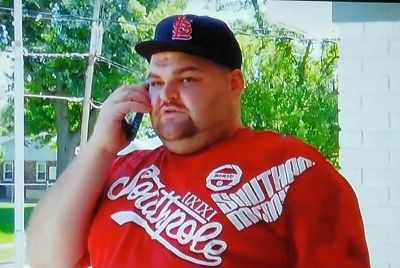 Over in Indiana, Gary calls up Amber to see if she can come fetch Leah, as Kristina's older daughter is in the hospital. She agrees, and then gives Gary an update on Matt's son, Chris. He apparently split after meeting some random girl in Indiana. Of course, because this is 'Teen Mom,' Chris has already moved in with said girl, so he is no longer squatting on Matt and Amber's precious couch.
"We don't really see him anymore," Amber tells Gary, who seems very relieved that his daughter won't be sharing oxygen with a random convicted felon "recovering" drug addict. Go figure.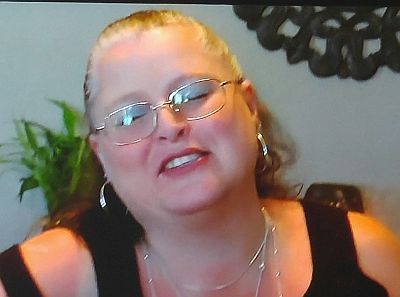 Gary's sassy mom, Carol, comes over to chat. Apparently, Mama Shirley must have gone out shopping with Debra lately, because she is sporting a frock that surely came out of the "Young & Modern" section of the JC Penny. She's got on a black top with cut-outs, a tongue ring (!) and more Mary Kay blue eyeshadow than Leah Messer could sell in a month.
Sorry, Deb, but Mama Shirley may have just taken over as the best-dressed grandparent on this show!
Gary says that Amber is not getting Leah for overnights during the school week, because Amber's tendency to oversleep, Ryan-style, could jeopardize Leah's perfect attendance at school.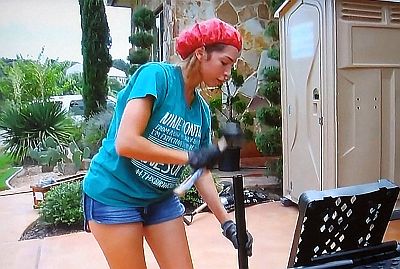 Fianlly, we head to Texas to see who Farrah is tar-and-feathering this week. The scene we are given is more wonderful than anything The Ashley could even dream up. We start off with Farrah, wearing a shower cap (natch) and cleaning her garage.
We'll get to that shower cap in a minute but first– can you imagine what it would be like to clean out Farrah's garage?! Oh, the treasures you could find! There are probably just piles of Froco Copablaooooba dolls, mixed in with copies of Farrah's romance novels, packets of that horrible Instagram tea she hawks, and a few vibrating molds of her vagina mixed in for good measure. You know, the kind of stuff everyone has in their garage….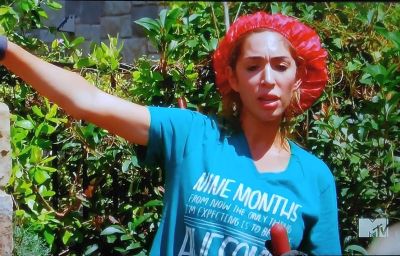 OK, now we gotta talk about that cap! The Ashley hasn't been this excited about headwear since April went through her cowboy hat stage!
Farrah is hammering away at shelves, all while the port-a-potty shines brightly in the background, wet from the tears of all  the 'Teen Mom' crew members. The only way this scene could get any better is if Butch was sitting off to the side of the garage, knitting an afghan for Tyler's new house using strands of hair from his cut-off mullet.
Farrah tells us that she is having a soft (huhuhuhhuhuh) opening for her furniture store this week, so she's been forced to seek out Debra's help because, well, she's one of the only people who will do free labor for Farrah while also allowing her to randomly scream "God Bless America!" at her. Just because she is forcing Deb to slave away hawking lamps and whatnot, that doesn't mean Farrah likes her mother any more than usual. She tells us things between them are still "tense."
The producers show up, and Farrah immediately congratulates herself for being so "impressive." She then explains her shower cap look, telling Producer Heather that she's "sweat gardening" (as you do), and that she needs the cap to protect her expensive hair extensions.
Farrah proceeds to tell Producer Heather that "gardening is therapy." She'll need all of that "therapy" because…Deb has arrived on the scene! Naturally, she looks like she just stepped from the fitness section of Seventeen magazine. Deb is wearing short shorts and a strappy tank. (She is sans shower cap, though. Apparently her Sally Lee press-on hair extensions aren't quite as pricey as Farrah's?)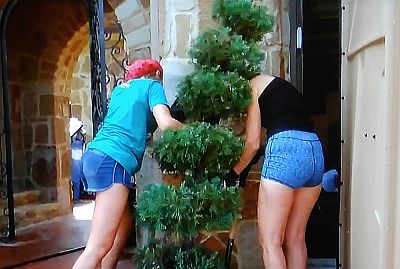 Debra helps Farrah dig out some plants, all while getting yelled at by Farrah. Debra struggles to uproot one tree (that is growing next to the Port-a-Potty and is obviously benefiting from the consistent whiffs of, um, fertilizer floating around the area). Farrah basically tells her to can it and work harder.
Soon, Farrah has launched into a full-on tirade against her mother, all over some tree placement. Somehow Debra manages to refrain from using a shovel to wack the damn shower cap off of her daughter's big ol head.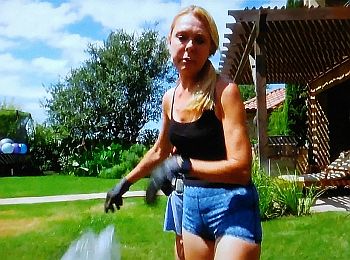 "Pity Poo!" Farrah taunts her mother. "Cry a f**king river!"
Farrah then calls her mom mentally ill, and she and Debra continue to bicker throughout the rest of the scene. Seriously, only these two knuckleheads could turn a tree-planting scene into a catfight suitable for The Jerry Springer Show. Finally, Deb has had enough and she storms into the house. Dirt-covered and beaten down, Debra still is defending Farrah.
"I'm very tired of not being loved!" she wails while shoveling in a free salad.
Meanwhile in Tennessee, Maci is not wearing a shower cap. She is, however, preparing to wear her wedding dress. The last time she tried on her dress was when Baby Oopsie #3 was still in her blessing-maker, so she's excited to see what she looks like in the dress without a baby bump.
You know who could use a shower cap, though? Ryan. He's sitting on the couch at home, showing off his uncombed salt-n-peppa locks. Let's just say a little Just For Men hair dye, a shower cap and an hour or so wouldn't be a terrible investment for ol' Ry.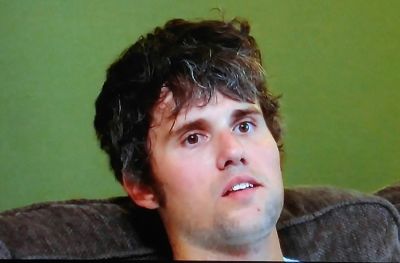 Somehow, though, he's managed to keep his girlfriend Mackenzie around, and Ryan tells her that Maci wants them to go over to her house to "grill out" that weekend. Mackenzie agrees to go, and Ryan tells Maci that he (and his horrifyingly large pupils), as well as Mackenzie, will be there!
Ryan is impressed with Mackenzie's maturity about the situation. He tells her that, had Maci texted him about this while he was with any of his other girlfriends, they would have told him accused him of wanting to have sex with Maci.
So…we aren't the only ones who notice that Maci and Ryan nearly always look like they want to rip each other's clothes off and bang it out right there on the front lawn? Ryan's previous girlfriends apparently saw it too.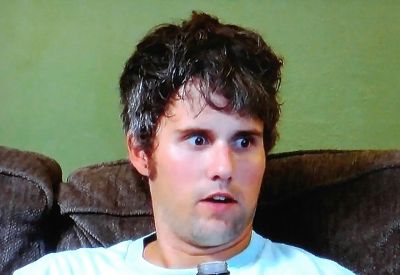 Mackenzie doesn't seem too worried that Ryan will end up screwing Maci at the grill out. After all…have you seen Ryan lately?!
Over in Michigan, Tyler and his mom, Kim, are having their regular lunch together. For some reason, Tyler's got his hair greased back like a wet pekingese for the occasion.
Tyler and Kim are trying to figure out the menu, which seems to be made up of a cuisine they are not used to. (Surely the chef can whip up something with Manwich in it to make them feel a bit more comfortable?)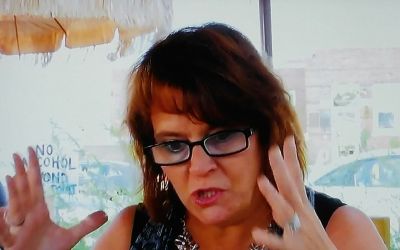 As Tyler ponders what the hell gor-gonzo-la is, he and and his mom discuss Tyler's money pit of a house. Kim reminds her son that he rarely, if ever, finishes a project, and she's worried the house could be thrown into the heap of crap Tyler has started but not completed. She encourages him to stick with the house renovations in order to make him feel better about himself. Kim is worried Tyler is depressed like Catelynn is.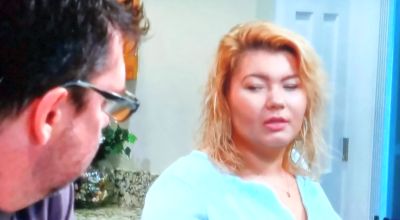 You know who else is depressed? Amber. She's given up on her plan to live a Shake-n-Steak-less life, and has gained all of the weight she lost back. After arguing with Matt about who ate the last chicken leg (no…seriously, that happened), Amber tells the producers that she wants to lose 40 pounds. When the producer asks what kind of exercise regiment Amber is planning, we learn that there's no way that Ms. Portwood is going to be "Sweatin' to the Oldies" any time soon.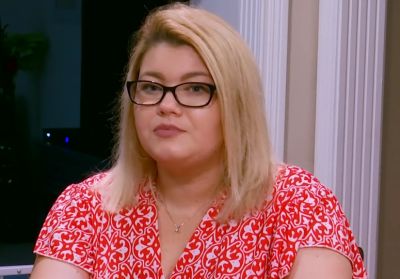 Instead, Amber will be undergoing a "Mommy Makeover," a series of plastic surgery procedures in which she will be nipped, tucked and plucked back into a trimmer figure. Amber says that she gets more depressed when she gains weight.
Later, Amber and Matt go to pick up Leah and take her to the park. In the middle of the park-time fun, Matt gets a call from Gary, who says that Kristina is coming to pick Leah up. Amber is upset that she's not allowed to keep Leah overnight.
They end the scene with a semi-disturbing image. Leah is shown swinging on a swing, and then the image of Leah fades away to just an empty swing. Nope, nothing creepy about that, MTV!
Back in Austin, Farrah's dad Michael and boyfriend-thing Simon are hauling in stuff for Farrah's furniture store, while Deb is playing manager. She's busy tormenting some of the store's new employees. (Geez…these poor schmucks must have really needed a job!)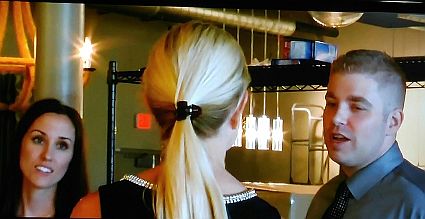 Store Employee Michael (not to be confused with Farrah's dad Whatever…Michael) is trying his best not to laugh while Debra is quizzing him on curtain displays. He knows he's about one giggle away from being forced to wear those horrible FroCo sunglasses during his shifts, and he's not gonna risk it!
Later, Debra is estimating the cost of assembling the furniture (or something), and of course Farrah is being especially tarty toward her. No matter what Debra says, Farrah has a nasty reply. Farrah tells her mother that, duh, every piece of furnture can be assembled in, like, 10 minutes. After all, it only takes 15 minutes to get her yogurt store opened each day, remember? Farrah gets her backdoor all in a bunch and huffs off to terrorize someone else for a while.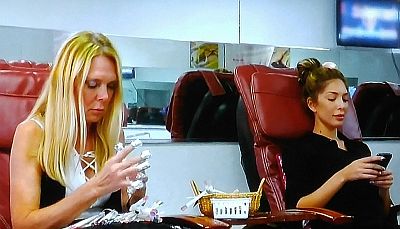 The next day, Deb and Farrah go to the salon to have their claws sharpened for their next catfight. Debra begs her daughter for a few days off from her forced furniture store labor, and Farrah is angry that Deb wants to leave. Deb doesn't want to tell Farrah where she'll be going.
"What? Do you want to stick a microscope up me?" Deb asks.
Ewwww. I'm having flashbacks of the whole "Deb talks about her colonoscopy" scene from earlier this season.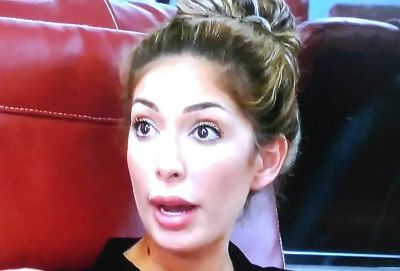 Farrah and Deb argue about who cares less about the other's feelings. (Meanwhile, the nail salon workers are probably getting a good laugh at the whole thing. It won't be as funny, though, when the pumice stones and cuticle removers start flyin'!)
"If I can't take two damn days off to do something that's important to me, then I don't know what to say," says Deb.
Um…I do: "Goodbye Farrah." That would do the trick!
Debra, of course, bows to Farrah eventually and agrees to stay in Austin to be tormented by her daughter.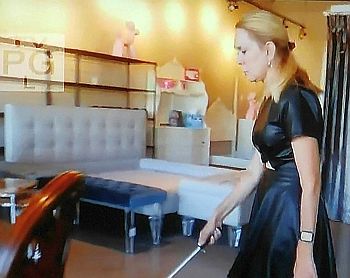 The next day, Debra is busy cleaning up the furniture store in preparation for its opening. She is, of course, doing this while wearing a full-on pleather mini dress, which is just a lil' slice of heaven, really.
Farrah is back at home, chatting with Simon. He tells her that she looks "low class" when she argues with her mother in public. Of course, Farrah denies this, and blames Debra for all the low-class arguing. Simon is actually giving Farrah really good advice, telling her that it's not professional for her to act this way as a businesswomen. Farrah doesn't even seem to hear what he's saying, and is immediately defensive and awful.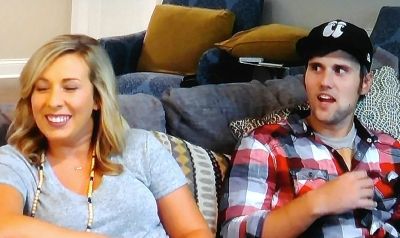 Meanwhile, Taylor is getting the meat product all fried up for the grill-out with Ryan and Mackenzie. The Oopsie Babies have been sent to Saturday daycare (naturally), so Bentley is the only kid there. He seems mildly uncomfortable around Ryan, but is still in good spirits. They sit down to eat, and everyone is telling stories about the people they knew with nasty teeth.
It's dinnertime in Tennessee, y'all!
The grill-out was a big success, and Taylor and Maci realize how happy it made Bentley to have both of his parents hanging out together with only him.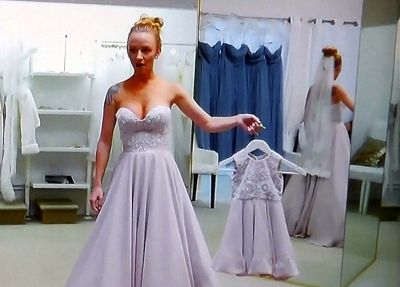 The next day, Maci goes to try on her wedding dress. Her bridesmaids are in awe of the dress, and Maci says she feels like a "Ginger Cinderella." Maci is excited because Jayde will be wearing a mini version of Maci's wedding dress. (See? Who says there are no benefits to birthin' babies out of wedlock?!)
In Michigan, Tyler is still stressing about his House of Horrors. He's been told that it will cost over $15,000 to get the house in livable condition. Cate isn't all that concerned about the money. She seems completely unaware that the 'Teen Mom' train will someday come to a stop, and that if they're not careful with their money they'll be forced to work at the Bargain Bag, packing up government cheese wheels and ringing up ciggies for April and her friends.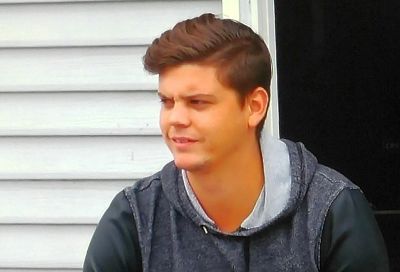 She tells Ty that it's OK to be way over budget because, well, that's what happens on those "House Hunter" shows.
I…just…can't….
That's it for now! On the next episode of 'Teen Mom OG,' Maci gets married, Butch gets arrested, Amber gets sucked and tucked, and Farrah gets a chance to ugly-cry on camera.
To read The Ashley's other 'Teen Mom OG' recaps, click here!
(Photos: MTV)