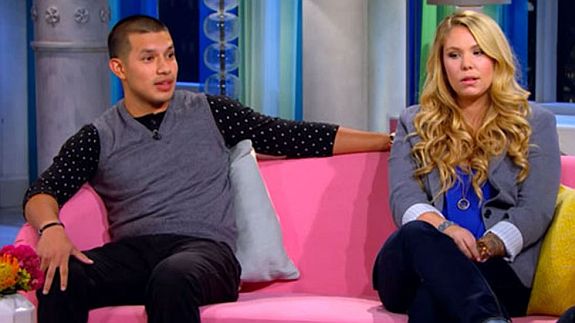 Teen Mom 2 star Javi Marroquin posted photos of his new galpal to his social media accounts over the weekend– and the show's fans, as well as Javi's ex-wife Kail Lowry, had a lot to say about Javi's new relationship!
Javi, who confirmed for the first time on social media that he and Kail are officially divorced now, posted photos of himself canoodling with a girl named Cassie Bucka, causing fans on Twitter to react. He told fans who commented about him and Cassie that, not only is his divorce from Kail finalized, but it was Kail who filed for divorce before Javi left for deployment back in 2015. (Just as The Ashley told you months ago… and Kail recently confirmed it on Twitter.)
Anyway, Kail did not seem to be too happy that Javi was posting about his new gal on social media. She posted a series of tweets that let her ex know how she felt.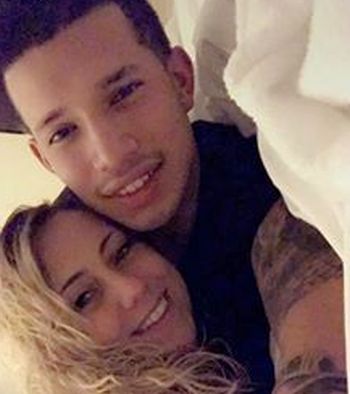 "Remember guys, you have to blast your brand new relationship all over social media or it ain't real," she tweeted sarcastically. Kail later tweeted to one of Javi's friends that Javi had an affair while they were married. Kail also told a fan that she was miserable during her marriage to Javi.
Although Javi and Kail were going through a divorce while taping the whole season of 'Teen Mom 2' that just aired, it wasn't really addressed during Season 7A. For the upcoming Season 7B, though, the divorce will be the main story line for Kail.
Javi told a fan that he is not looking forward to reliving that part of his life when the new episodes air.
"I was in a dark place then and finally moved on," he tweeted. "And me and her are doing really well now so it'll be rough."
As The Ashley previously told you, during the taping of the Season 7B Reunion last month, Kail revealed that she, too, is dating again.
We will see the divorce battle play out on our TVs when 'Teen Mom 2' Season 7B premieres on January 2. Click here to watch the trailer!
(Photos: MTV, Snapchat)