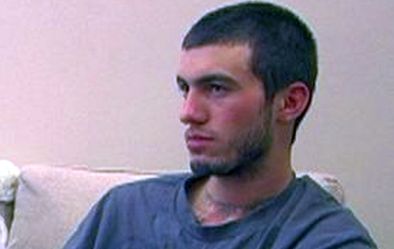 Get ready for another Teen Mom mugshot!
Joey Maes, a dad on the short-lived Teen Mom 3, reportedly has a warrant out for his arrest, due to his being about $8,000 behind in child support payments, a source tells The Ashley. According to online records, Joey is wanted in Wyoming's Sweetwater County for being in contempt of a court order to pay child support for his five-year-old daughter with 'Teen Mom 3' star Katie Yeager.
We first met Joey and Katie on the fourth season of 16 and Pregnant back in 2012. They went on to star on 'Teen Mom 3,' which was cancelled after only one season in December 2013. Since that time, Joey has kept himself very busy–procreating! From what The Ashley hears Joey just welcomed his fourth child in August.
In addition to Molli, whom he shares with Katie, Joey has a son named Graedyn with a woman who is also named Karrie. (From what The Ashley hears, this girl's husband has since adopted Joey's son as his own, but The Ashley can not confirm that to be 100% fact.) Joey shares his newest son, Jax, with a woman named Marissa, who is the mother of Joey's other daughter, Khloe.
To clarify– Joey has two kids with his current fiance, Marissa, one with Katie Yeager and one with Karrie. From what The Ashley can tell, the approximately $8,000 that Joey owes in outstanding child support payments is only for Molli.
Joey has bounced back between Southern California and his home state of Wyoming over the last few years. From what The Ashley understands, Joey, Marissa and their kids recently moved from Wyoming to Southern California. He has an off-and-on-again relationship with his oldest child, Molli. In the past, Katie has posted about her struggle to get Joey to stay involved in Molli's life.
Wanna see what's happened to the other stars of 'Teen Mom 3' since the show ended? Click here!
(Photo: MTV)