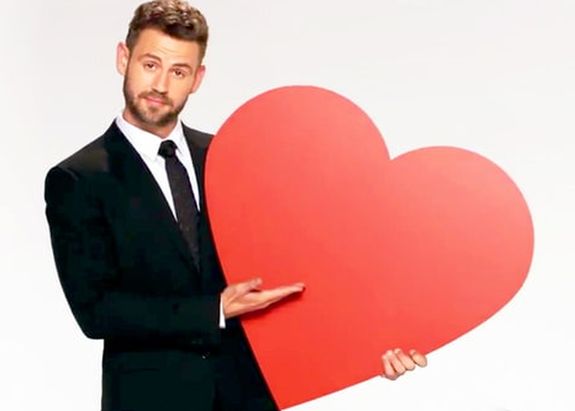 We reality TV fans have a lot to look forward to during the long, cold winter months coming our way! With new seasons of our favorite reality TV programs set to premiere in the last part of 2016 and early part of 2017, we're in for a great winter season!
From getting to watch Nick Viall attempt to go reject/runner-up to Bachelor superstar, to seeing more courtships and baby birthin' on Counting On, there's a lot to look forward to this winter.
Since we only care about reality TV here on The Roundup, The Ashley has only included the late fall/early winter premiere dates of reality shows. The Ashley will continue to update this list as more premiere dates are released!
America's Next Top Model (VH1):   Monday, December 12 (Click here for more info on the show's new format!)
Are You The One? (MTV):   Spring 2017
Bachelor in Paradise (ABC):   Summer 2017
Basketball Wives LA (VH1):   Renewed but no 2017 premiere date available yet
Big Brother Canada (Global):   Spring 2017
Black Ink Crew (VH1):   Wednesday, January 18
Bringing Up Bates (UP):   Thursday, January 5 (Click here for info on the new season!)
Chrisley Knows Best (USA):  Renewed but no 2017 premiere date available yet
Counting On (TLC):   January 2017 (Click here for more info on Season 3!)
Deadliest Catch (Discovery):   Renewed but no 2017 premiere date available yet
Face Off (SyFy):   Tuesday, January 24
Finding Prince Charming (VH1):   Renewed but no 2017 premiere date available yet
Flipping Virgins (HGTV):   January 2017
Growing Up McGhee (UP):  Renewed but no 2017 premiere date available yet
Hell's Kitchen (FOX):   Thursday, January 5
Hollywood Medium with Tyler Henry (E!):   Early 2017
K. Michelle: My Life (VH1):   Monday, December 19
Knocked Up (Lifetime):   Tuesday, December 6 (Click here for more info!)
L.A. Hair (WEtv):   January 2017
Long Lost Family (TLC):   Renewed but no 2017 premiere date available yet
Mann & Wife (Bounce):   Spring 2017
Marriage Boot Camp: Reality Stars (WEtv):   Friday, January 6 (Click here for the cast list!)
Married at First Sight (FYI):   Currently being filmed for 2017 premiere
MasterChef Canada (CTV):  Winter 2017
MasterChef Junior (FOX):   Thursday, February 9
Million Dollar Listing New York (Bravo): Renewed, but no 2017 premiere date available yet
Mountain Monsters (Destination America):   Spring 2017
Penn & Teller: Fool Us (The CW):   Summer 2017
Project Runway (Lifetime):   Renewed through Season 18, Season 15 currently airing
Project Runway Junior (Lifetime):   Thursday, December 22
Real Housewives of Beverly Hills (Bravo):   Tuesday, December 6
Rob & Chyna Baby Special (E!):   Sunday, December 18, Season 2 to premiere in 2017
RuPaul's Drag Race (Logo):  Renewed but no 2017 premiere date available yet
Seven Year Switch (FYI):   Tuesday, January 3
Southern Charm (Bravo):  Currently being filmed for premiere in 2017
Swamp People (History):   Renewed but no 2017 premiere date available yet
Stone House Revival (DIY):   Currently being filmed for premiere in 2017
Survivor (CBS): Wednesday, March 8
Teen Mom 2 (MTV):   Monday, January 2 (Click here to watch the first trailer!)
The Amazing Race (CBS):   Friday, April 21
The Bachelor (ABC):   Monday, January 2 (Click here for info on the new 'Bachelor!')
The Celebrity Apprentice (NBC):   Monday, January 2
The Challenge (MTV):   Early 2017
The Rap Game (Lifetime):   Friday, January 13
The Voice (NBC):  Monday, February 27 (Click here for more info on the coaching panel!)
Undercover Boss (CBS):   Wednesday, December 21
WAGS (E!):  Renewed but no 2017 premiere date available yet
Whose Line Is It Anyway? (The CW):   Summer 2017
Worst Cooks in America (Food):   Sunday, January 1
Yard Crashers (DIY):   April 2017
Shows that are officially cancelled and will not be returning in 2017: American Idol (FOX); The Almost Impossible Game Show (MTV); Coupled (FOX); Party Down South (CMT), Mob Wives (VH1)
Shows that are likely cancelled (although no official word has been given yet): 16 and Pregnant (MTV); Teenage Newlyweds (FYI), The Biggest Loser (NBC)
(Photo: ABC)