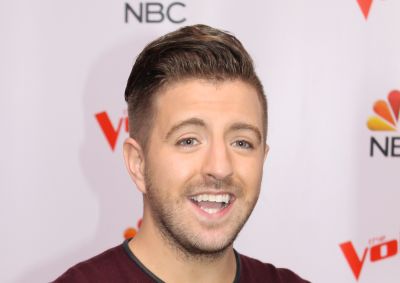 Billy Gilman remembers the day three years ago when a Los Angeles music executive told him that his days making music professionally were long over.
"I actually had one person tell me for 45 minutes how I was never going to be anything again in the music business," Billy told The Ashley on the red carpet Monday during night one of The Voice Season 11 Finale. "I  remember taking my Smartphone and slamming it on the ground, thinking, 'Why am I so psychotic to think she's wrong?'"
Billy, who hit it big at the age of 11 with the country song "One Voice," says he had tried for years to break back into the music industry as an adult, but was constantly rejected before making it on 'The Voice.' He said that meeting with the music industry exec, as well as the many other rejections he has had throughout the years, motivated him to keep trying.
"It wasn't just that one instance," he said. "For countless years, I sat in front of people with demo tapes and they just said 'no.'"
"To stand there and have America say [the execs] were wrong…I hope [they're] watching," Billy added. "You're not gonna make it, you can't do it. That was the best advice I ever got," he told The Ashley. "I thank them. It fueled something in me that I thought was defeat but it wasn't."
Billy says he has used the negative responses he has gotten in the past to help him deal with the grueling schedule of 'The Voice.'
"Every time I had a mental breakdown learning a new song that I didn't think I could learn, in the spectrum of how fast you have to learn things here, I would see their faces," he said. "I would see their faces and instead of falling asleep, I'd get out of bed and keep learning those lyrics. They really did fuel the fire for me."
Tonight, Billy and the other finalists– Josh Gallagher, We McDonald and Sundance Head— will find out who has won Season 11. The finale airs tonight on NBC.