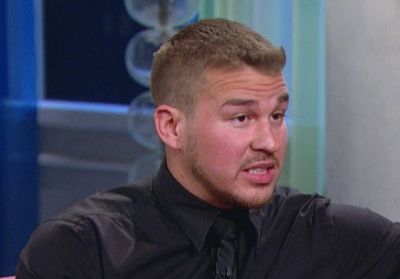 Teen Mom 2 star Nathan Griffith is back behind bars!
Nathan, who is the father of Teen Mom 2 star Jenelle Evans' son Kaiser, was arrested on Monday in South Carolina, hours after the Myrtle Beach Police Department issued a warrant for his arrest. The warrant stemmed from a domestic violence incident that Nathan was allegedly involved in early Monday morning. (Read all about that incident here!)
According to the Horry County Sheriff's Office website, Nathan is still in jail as of Tuesday afternoon. He was picked up Monday afternoon on charges of having an open container of alcohol, and for giving false information to authorities.
Myrtle Beach Online reports that someone called the police to let them know of Nathan's whereabouts. When the cops arrived at the house the tipster told them about, no one was home, but soon after the police arrived, a man resembling Nathan arrived. (He would be easy to identify, due to his cut-up muscle tee, obviously…)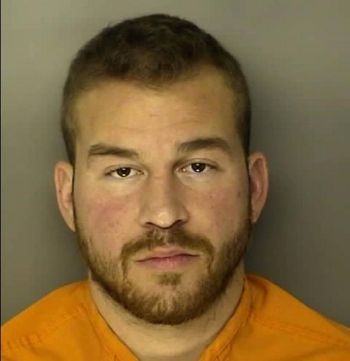 The police report states that the cops noticed a "strong smell of alcohol emitting from" Nathan, and when the car Nathan arrived in was searched, the cops found three open liquor containers. Nate was arrested for that, and then allegedly got himself an addition charge when he attempted to give police a false name, as you do…
Nathan will also have to contend with the domestic violence charges filed against him by his ex-girlfriend for the Monday morning incident.
Nathan has appeared on several seasons of 'Teen Mom 2' and most recently starred on Monday's night's "Weekend at Corey's" special, which featured some of the 'Teen Mom' dads.
Stay tuned! This story keeps getting more and more interesting…
(Photos: MTV, Horry County Sheriff)