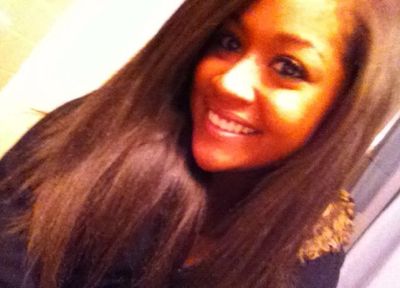 The chaotic life of 16 and Pregnant star Valerie Fairman has reportedly come to a tragic end.
Numerous sources tell The Ashley that Valerie, who starred on the show's second season in 2010, has passed away on Wednesday at the age of only 23. She leaves behind her daughter, Nevaeh, age 7.
Valerie starred on the same season as Jenelle Evans, Chelsea Houska, Kail Lowry and Leah Messer before they were chosen for Teen Mom 2.
While Valerie's cause of death is unknown at this point, her struggle with substance abuse and troubles with the law have been well-documented.
As The Ashley told you previously, Valerie had been arrested numerous times since her appearance on '16 and Pregnant,' (most notably in February 2015 on prostitution charges).
From what The Ashley can gather, in April 2016 Valerie had been sentenced to two years of parole, stemming from her previous arrests. Last month it appears that she violated her parole and had a hearing scheduled to discuss the violation. It is not known if that hearing ever took place.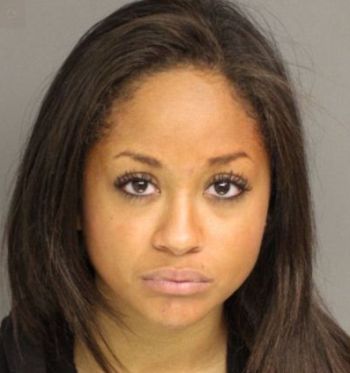 Valerie ran into more trouble with the law just a week before her death. She was arrested in Pennsylvania on December 15 for resisting arrest and giving false identification to police. Valerie was released on bail, and was set to go before a judge for her preliminary hearing on January 5.
Valerie's friends and family have been posting memorial messages on her social media pages.
"Valerie you will forever be missed," Valerie's sister wrote. "I love you baby girl and I will always [love you]."
"RIP I'm gonna miss you Valerie Fairman aka my daughter," a family friend posted, along with a photo of her with Valerie.
Her ex-boyfriend, David Pryce, also posted about Valerie's death, hinting that it may have been drug-related.
"I will always miss you Valerie and I want to tell anyone who is selling s**t to people to stop," he wrote. "We have lost too many loved ones to what you are doing…"
The Ashley is not sure where Valerie's daughter Nevaeh is currently living; however she was at one point living with Valerie's adoptive parents.
UPDATE: TMZ has released more information about Valerie's death. According to Valerie's mother, Janice Fairman, who spoke to the site, Valerie was found unresponsive in the bathroom of a friend's house. Emergency service personnel responded to a 911 call that claimed Valerie was in cardiac arrest, but the 911 dispatcher later stated that the situation was "possible DOA" (dead on arrival), and the dispatcher asked the paramedic to bring a container to place needles that were found at the scene.
Toxicology tests are currently being conducted by the coroner to determine Valerie's exact cause of death, but everything is pointing to an accidental drug overdose.
Valerie's mother told TMZ that Valerie had been attempting to get clean in recent months. She had checked into a rehab facility after her April 2016 arrest, but wasn't able to get clean. Valerie had been unsuccessful during four previous rehab trips.
**Media outlets must credit and link back to The Ashley for this story.**
(Photos: Facebook, Parkesburg Borough Police Department)