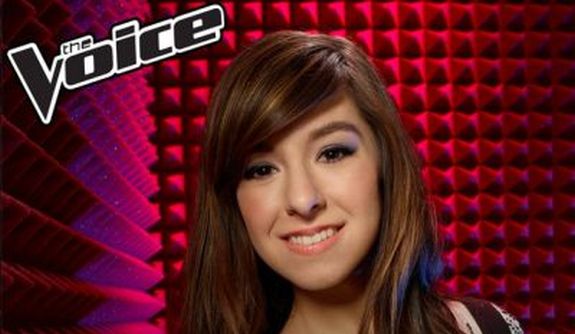 The entertainment industry lost many iconic figures in 2016– from Muhammad Ali to David Bowie to Prince. However, the world of reality TV lost many notable names as well.
From an up-and-coming singer whose life was cut tragically short to reality stars who succumbed to longtime drug problems, here are the reality TV folks who died in 2016…
Dave Mirra ('The Challenge'):  February 4
The former host of MTV's 'The Challenge' was found dead from a self-inflicted gunshot wound in February. The BMX rider, who hosted  two seasons of 'The Challenge,' was only 41.
Angela "Big Ang" Raiola ('Mob Wives,' 'Big Ang'): February 18
The outspoken star of 'Mob Wives' (and later her own spin-off, 'Big Ang') succumbed to throat cancer in February. She was 55.
John Schnabel ('Gold Rush'): March 18
Alaskan gold miner and star of the show 'Gold Rush' died in his sleep at the age of 96. He was the patriarch of the Schnabel family, and his death and funeral were a major topic of discussion during the seventh season of 'Gold Rush.'
Daisy Lewellyn ('Blood, Sweat and Heels'): April 8
'Blood, Sweat and Heels' star Daisy Lewellyn lost her battle with bile duct cancer in April at the age of 36. Daisy had allowed her cancer treatments to be discussed during the show's second season.
David Gest ('I'm a Celebrity Get Me Out of Here' & 'Celebrity Big Brother'): April 12
David, who was once married to Liza Minnelli, appeared on 'I'm a Celebrity…Get Me Out of Here' in 2006, and 10 years later starred on 'Celebrity Big Brother.' In January 2016, he left the show for medical reasons. A few months later, he was found dead in a hotel room after suffering a stroke. He was 62.
Joanie "Chyna" Laurer ('Celebrity Rehab' & 'The Surreal Life'): April 20
Former pro wrestler Joanie Laurer, also known as "Chyna" was found dead in April. It has just been determined that Chyna had a mix of alcohol and several drugs in her system at the time of her death by overdose. She had tried to get clean during a season of  'Celebrity Rehab with Dr. Drew.' Chyna was 46 years old at the time of her death.
Ashley Sawyer ('Catfish'): April 30
Ashley starred on the second season of 'Catfish,' during which she met her online love, Mike Fortunato. Tragically, Mike died a month after the episode aired in 2013. Ashley followed him in death three years later. Her cause of death was listed as an accidental drug overdose. She was only 23.
Christina Grimmie ('The Voice'): June 10
Christina died tragically, after being shot by a crazed fan after one of her concerts in June. The singer was a YouTube sensation before going on to star on 'The Voice' in 2014. She ended up finishing in third place. Her family has continued to release new music and videos that Christina had been working on before her death. She was 22 at the time of her death.
Alexis Arquette ('The Surreal Life'): September 11
LGBT activist and actress Alexis died in September from cardiac arrest caused by HIV. Alexis starred on 'The Surreal Life' in 2005, and later made guest appearances on several reality TV shows. She was 47.
Josh Samman ('The Ultimate Fighter'): October 5
Josh, a mixed martial artist who starred on the UFC's reality show 'The Ultimate Fighter,' was found unresponsive in an apartment alongside his friend, MMA announcer Troy Kirkingburg. Josh remained comatose until succumbing to a "probable drug overdose" on October 5. He was 28 years old.
Florence Henderson ('Dancing with the Stars' & 'The Surreal Life'): November 24
The iconic actress, best known for her role as Carol Brady on 'The Brady Bunch,' had also dabbled in reality TV, appearing on 'The Surreal Life' and 'Dancing with the Stars.' Days before her death in November, Flo was photographed at a taping of 'Dancing with the Stars,' where she was supporting her 'Brady' offspring, Maureen McCormick. The 82-year-old's death was caused by heart failure.
Alan Thicke ('Unusually Thicke'): December 13
Actor and reality TV star Alan Thicke died after suffering a heart attack on December 13. Best known for appearing on 'Growing Pains,' Alan later starred on the reality show 'Unusually Thicke' alongside his wife and kids. He was 69 years old.
Lisa Marie Neagle ('Bridalplasty'): Approximately December 17
Former reality star Lisa was found murdered in a shallow grave on December 20. The investigation into her death is still pending. In 2010, Lisa appeared on"Bridalplasty," a reality show about women who were competing to win a dream wedding and plastic surgery. She did not win the prize. At the time of her death, Lisa was 36.
Valerie Fairman ('16 and Pregnant'): December 21
The Ashley was the first to break the news that '16 and Pregnant' Season 2 star Valerie Fairman died on Wednesday, in what her family and friends are saying was an accidental drug overdose. The mother of seven-year-old Nevaeh had struggled with drugs and legal problems since her episode of '16 and Pregnant' aired in 2010. She was only 23.
(Photo: NBC)