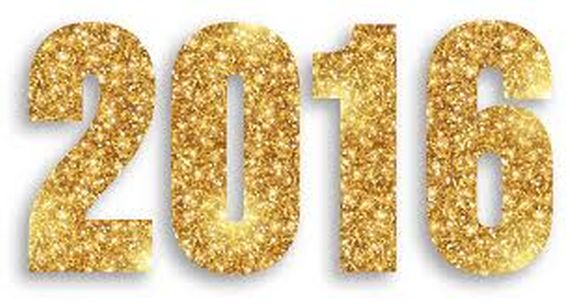 Last week, The Ashley asked you to vote for your favorite (and least favorite) reality TV stars, shows and moments of 2016. The response was overwhelming, which proves people really love their reality TV (well…that or, there's really not much to do in the week between Christmas and New Years…)
The results are in! (Just remember, these results were voted by Roundup readers, and do not necessarily reflect The Ashley's opinions!)
Before we get to the results, The Ashley would like to thank her readers for another great year for The Roundup! She wishes her readers a very happy New Year, and is excited to bring you the best (and worst) of reality TV in 2017. Stay safe and, if you're going make a bad decision tonight, make sure there's a reality TV camera there to film it!
Here we go…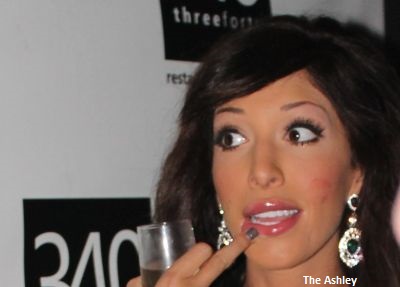 Biggest Reality TV Trainwreck of 2017:
Farrah Abraham (Teen Mom OG)
This award is back where it belongs: in the hands of a 'Teen Mom' cast member! Last year, '19 Kids and Counting' star Josh Duggar took this 'honor' away from the 'Teen Mom' girls for the first time ever. (Before that Amber Portwood took it in 2011, Jenelle Evans in 2012, Farrah Abraham in 2013 and Leah Messer in 2014.)  But Farrah has managed to bring it back to the 'Teen Mom' franchise, due to all of her antics in 2016.
Honorable Mention: Jenelle Evans (Teen Mom 2)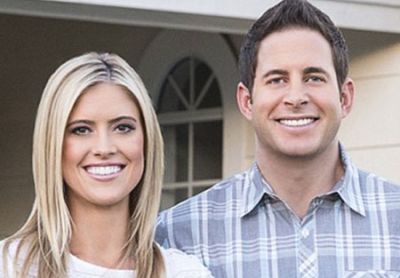 Most Shocking Reality TV Couple Split of 2016:
Christina & Tarek El Moussa (Flip or Flop)
This reality TV couple seemed to have the perfect marriage: always happy, new baby, working together on a successful home renovation show. However, Christina and Tarek shocked everyone in December when they announced that they were separating to "reevaluate their marriage." Tales of nanny-humping, explosive fights and on-camera lies have since hit the tabloids, each story more shocking than the last.
Honorable Mention: Kail Lowry & Javi Marroquin (Teen Mom 2)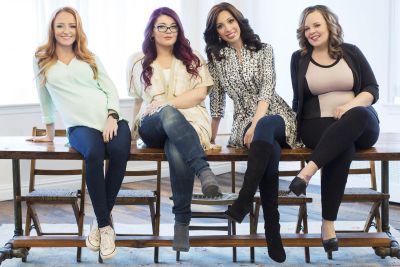 Show You Were Most Embarrassed to Admit You Watched in 2016:
Teen Mom OG
Keeping up with the hi-jinks of Catelynn, Farrah, Maci and Amber is the guilty pleasure of a lot of Roundup readers! 'Teen Mom OG' took this award by a landslide, collecting 50 percent more votes than the runner-up show, 'Counting On.' Last year, 'Teen Mom 2'–younger sister of 'Teen Mom OG'–took home this award.
Honorable Mention: Counting On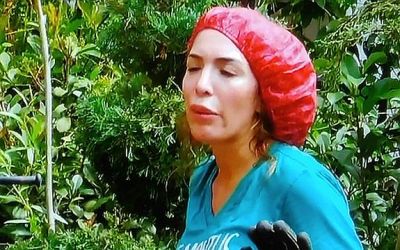 Most Annoying Reality TV Star of 2016: 
Farrah Abraham
Farrah has been undefeated for this title for the last five years now! The champ certainly earned the honor of being the most annoying reality TV star of 2016, what with all her feuds, online rantings and money-flaunting. (To check out some of her most notable antics of 2016, click here!)
Honorable Mention: Kody Brown (Sister Wives)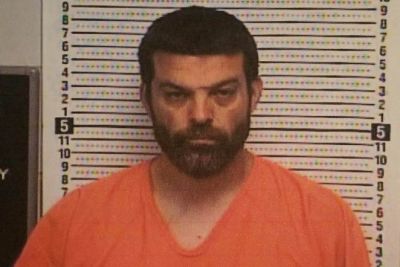 Most Shocking Reality TV Scandal of 2016:
Toby Willis arrested for child rape. (The Willis Family)
Toby Willis– the patriarch of the squeaky-clean musical Willis Family–shocked the world in September when he was arrested on a count of child rape. More disturbing details continued to pour out in the days after his arrest, leaving many fans of the family's TLC reality show in disbelief. Toby continues to sit in a Tennessee jail awaiting his trial.
Honorable Mention: Matt Baier admits he lied about how many kids he has. (Teen Mom OG) 
Most Jaw-Dropping Reality TV Moment of 2016:
'Teen Mom OG' stars brawl on-stage during Reunion show taping. 
Everyone loves a good on-camera brawl. (Hell, Jerry Springer made a living off of them!) While Farrah Abraham and the rest of the girls of 'Teen Mom OG' frequently snip at each other in the media and via Twitter, their feud has never become physical…until October, when some comments made by Farrah and Simon Saran angered Amber Portwood so much that she came out on-stage during the Reunion show taping, ready to give Farrah a free facelift via her fist. The footage, which aired in December, left 'Teen Mom OG' viewers' mouths hanging open as they watched!
Honorable Mention: Johnny Bananas keeps partner Sarah Rice's prize money during the finale. (The Challenge)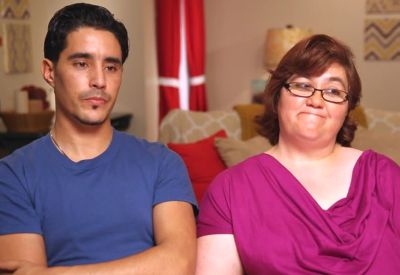 Favorite New Reality Show of 2016:
90 Day Fiance: After the 90 Days
Fans couldn't get enough '90 Day Fiance' this year, so it's no surprise that TLC decided to spin off the popular show. In 'After the 90 Days,' viewers get to find out what happened to some of the show's most memorable couples after they appeared on '90 Day Fiance.' In 2017, yet another spin-off will hit the air to show what happens before the 90 days begin.
Honorable Mention: Teenage Newlyweds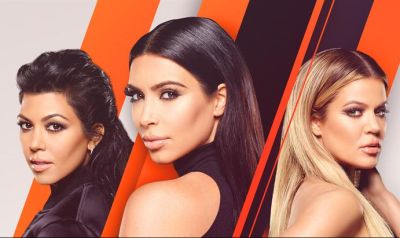 Show That Should Retire After 2016:
Keeping Up With The Kardashians
Apparently people are tired of trying to keep up with Kim, Khloe & Co. It's hard to believe but this show has been on for nearly 10 years! It's no surprise that 'KUWTK' has become very long in the tooth. Last year, readers voted to have the show retire, but it's still going strong…for now, anyway…
Honorable Mention: Counting On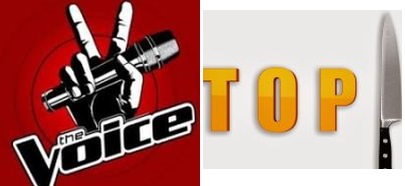 Favorite Talent Show of 2016: 
Top Chef & The Voice (TIE!) 
In the first-ever survey tie, 'Top Chef' and 'The Voice' got exactly the same number of votes for favorite talent show of 2016. (That's incredibly hard to do, considering how many people voted!) Before this year, 'The Voice' had taken this award every year since the first year that The Ashley did this survey!
Honorable Mention: Project Runway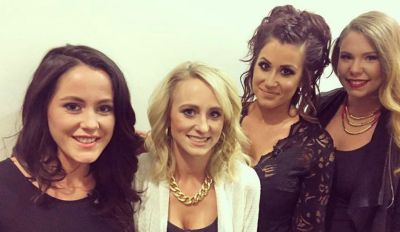 Overall Favorite Reality Show of 2016: 
Teen Mom 2
'Teen Mom 2′ kicked all of the other shows' butts this year, even the "backdoor" of its big sister, 'Teen Mom OG!' It should be no surprise, though: the show has won this title every year since 2011!
Honorable Mention: Teen Mom OG
To see the results of The Ashley's 2015 survey, click here! For the 2014 results, click here!
(Photo: HGTV, MTV, NBC, FOX, E!, TLC)