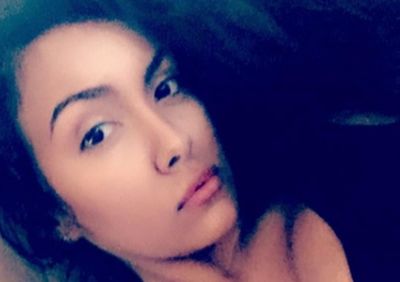 The Teen Mom girls certainly had a busy 2016 in terms of baby-making!
Yet another girl from the franchise–Teen Mom 3's Briana DeJesus— has announced that she is pregnant! Briana, who we first met on the fourth season of 16 and Pregnant, announced on Monday that she is expecting her second child.
That baby, who Briana says is due in July, will join Briana's five-year-old daughter Nova.
"Looks like Nova won't be an only child anymore," Briana tweeted, along with a photo of a sonogram. "Super excited for July."
On Twitter, Briana revealed that she is currently 13 weeks pregnant and has not yet to found out the sex of the baby, but is hoping for a boy.
The father of Briana's baby is unknown at this time.Briana's daughter Nova was fathered by Devoin Austin.
Last January, Briana had a massive amount of plastic surgery via Dr. Miami. Briana, who claimed the "Mommy Makeover" was to help her body look like it did before she was pregnant with Nova, got an enlarged butt, bigger breasts and a completely overhauled vagina (as you do).
As stated above, Briana is just one of many '16 and Pregnant' and 'Teen Mom' girls who will have a baby in 2017. Her former 'Teen Mom 3' co-star Katie Yeager is also pregnant, as are her fellow '16 and Pregnant' Season 4 comrades Sarah Roberts and Hope Harbert. Chelsea Houska, Jenelle Evans and Ashley Salazar, all from the second season of '16 and Pregnant', are also having babies this year.  (Click here to see all of the reality TV stars who are currently pregnant!)
(Photo: Instagram)