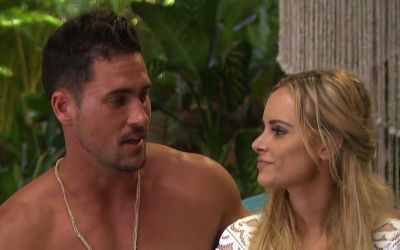 Nearly a month after Bachelor guru Reality Steve told his readers that Bachelor in Paradise couple Amanda Stanton and Josh Murray had ended their engagement, Amanda has finally admitted that the news is true.
In an interview with People magazine, Amanda revealed that she and Josh, whom she met and became engaged to during the most-recent season of 'Bachelor in Paradise,' have split.
"Josh and I did break up," she told the magazine on Monday, adding that she and Josh no longer speak. "We're just going to go our separate ways. I wish him the best."
The couple has spent the last month trying to pretend that they were still together, even though Josh had obviously moved out of Amanda's house in California and back to his home state of Georgia.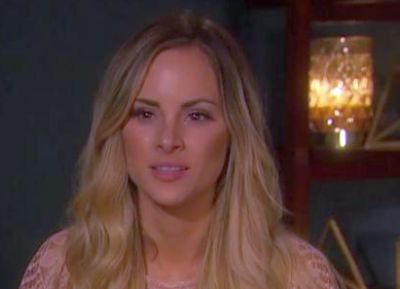 "I know there's been a lot of speculation about our relationship and to be honest, I think some people thought I was avoiding it," she told People during a 'Bachelor' charity event on Monday. "I think it's good to set the record straight and tell everyone that we're not together anymore. I just didn't really know how to go about it."
"I just think there are some things in a relationship you can work on, you know, nobody is perfect," Amanda told Entertainment Tonight at the same event. "But then there's also things that you just can't work on and things that you just know aren't going to work out in the long run."
After meeting on the show, Amanda and Josh spent the rest of the season mauling each other via the mouth. Josh proposed to Amanda during the season finale, and quickly moved to Southern California to be with her and her two young daughters.
"It's hard, you know, he moved across the country to live with us and I think, at the end of the day, we're just very different people and things just didn't work out," Amanda told ET, adding that it was "normal relationship things" that caused the split.
She stated that her young daughters, who had understandably grown attached to Josh over the months that he lived with them, are handling the split well.
"We ended things right before holidays and the next day, my mom flew out [along with] my dad, my sister, her boyfriend, we had the entire family there," she told the site. "I think it was a good transition… it was a little easier for them."
Amanda's baby daddy and ex-husband, Nick Buonfiglio, told Us Weekly that he is happy that Josh is no longer living with Amanda and their daughters.
"Thank God he's gone from them!" he told the magazine.
Josh and Amanda were one of three couples who got engaged at the end of the third season of 'Bachelor in Paradise.' Currently, only one of those couples– Evan Bass and Carly Waddell— is still engaged. (The other couple, Lace Morris and Grant Kemp, split late last year.)
(Photos: ABC)