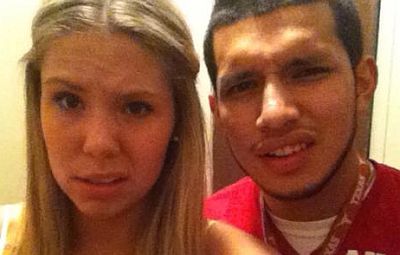 The Teen Mom 2 rumor mill is busy churning out more ridiculous stories!
The latest story involves cast members Kail Lowry and Javi Marroquin. Various tabloids have been reporting recently that the couple, who divorced last year, are getting back together.
While Javi did recently split with his girlfriend Cassie Bucka, the breakup was not caused by Javi's desire to get back with Kail. Both Javi and Kail took to Twitter on Thursday to set the record straight on where their relationship stands.
"Idk where the rumor started about me and Kail getting back together. No. Never," he tweeted, quickly adding, "Not tryna disrespect but we are much happier apart."
Kail also told a fan who asked if she and Javi were getting back together that the rumor is "false."
The exes seem to be in a better place now than they were a few months ago. On social media, Javi posted a video promoting the new season of 'Teen Mom 2' (where their divorce drama is currently playing out), and commented that things are better now between him and Kail.
"Omg I'm so not ready to relive this honestly," Javi wrote. "Make sure y'all tune into the season premier Monday though! To be clear I promote this 'cause this is our job essentially and me and Kail moved past this. I've got so much love for her."
But…to clarify: not the kind of love that makes him want to get back together with her.
(Photo: Twitter)