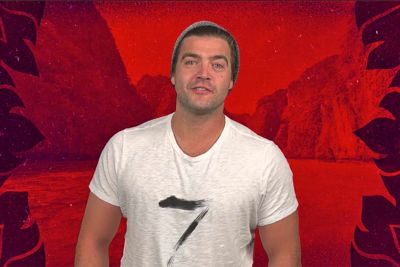 Earlier today, The Ashley posted the cast list for the upcoming 29th season of MTV's The Challenge, which will be called "Invasion." 'Challenge' fan favorite CT Tamburello will return to the show for this season, after taking a long hiatus from the spotlight following the death of his girlfriend, Diem Brown. He had previously said that he wasn't sure if he would ever do another Challenge.
CT is back, and, according to his MTV bio, there's a "shocking" reason behind him coming back to the show…and The Ashley has all the details on it!
"In a moment that you will never see coming, CT will reveal the shocking reason he needs to win the money and leave viewers speechless," his MTV bio reads.
According to several of The Ashley's MTV sources, as well as the web sleuths on Vevmo, who were the first to discuss the topic, CT has come back to the show to earn money because…he is now a father! The Ashley's sources tell her that CT is the proud dad to a nearly one-year-old son!
The Ashley's sources confirm that a Miami-area model named Lilianet gave birth to CT's son, who goes by CJ, nearly a year ago. CT was in a relationship with Lilianet during the filming of the upcoming season, although their current relationship status is not known. CT moved to Florida, where he met Lilianet, after the death of Diem.
CT has kept a very low profile in recent years and The Ashley's sources tell her that he previously did not want his relationship or the fact that he has a child going public. He changed his mind when the opportunity to go on the upcoming 'Challenge' was presented to him. According to his MTV bio, CT has a "new outlook on life" which is a reference to the changes he's gone through since the birth of his son in early 2016.
"CT makes a triumphant return to The Challenge after a three-year absence. Since going off the grid, this reformed Boston bad boy has emerged with a new outlook on life," CT's bio reads. 'I used to have a chip on my shoulder but I'm not that same guy anymore. Life is funny. It's up and down for sure, but right now I'm in a high point in my life and I'm excited to be back.'"
The Ashley's sources tell her that CT's cast mates on "Invasion" were shocked by the news that he is now a father.
For more information on the upcoming season of 'The Challenge,' click here!
**Media outlets must credit The Ashley and link back to this story for this exclusive.**
(Photo: MTV)