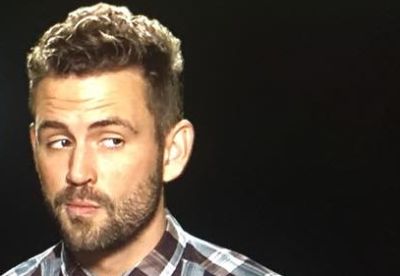 It's hard to believe, but in between attempting to propose to girls, going on helicopter rides and playing tonsil hockey with beautiful women, The Bachelor star Nick Viall actually has to work.
Well, kind of…
Nick, who has spent the better part of the last two years appearing on some sort of 'Bachelor'-franchise show, recently spoke to Glamour about how he makes his living when he's not worried about giving (or getting) roses on reality TV shows.
Nick was billed as a "Software Salesperson" during his appearances on the Andi Dorfman and Kaitlyn Bristowe seasons of 'The Bachelorette,' but he told the magazine that things have changed for him career-wise since then.
"I had a great career selling software." Nick said. "I was living in Chicago, and after Kaitlyn's season I was lucky to have the option to go back. They always gave me their blessing to take risks out here."
Nick has since stopped hawking software and has been trying to capitalize on his reality TV fame.
"Before 'The Bachelor,' I was out in L.A. kind of dabbling in modeling a little bit," Nick said. "A few months before I was asked to be the Bachelor, I actually started a small business with a couple partners. It's online and for men's grooming products, so I've been focusing a lot of time on that."
(Nick, like the other Bachelors and Bachelorettes before him, was also paid a hefty sum to star on the show.)
The Ashley was unable to locate any information on Nick's grooming product business, but it sounds like Nick is hoping that the time he spends as 'The Bachelor' will help get the business some exposure.
"I'm very lucky that being in the 'Bachelor' world gives you a platform," Nick told Glamour. "I've used my business acumen that I've learned in corporate America and the platform that I've been fortunate to gain in the 'Bachelor' world to kind of see if those two can work together."
(Photo: Facebook)