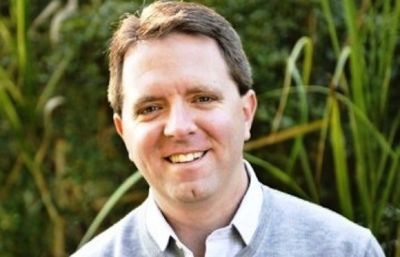 Matt Paxton is ready to live a life free of clutter-filled living rooms and cat-filled freezers.
The longtime star of the show Hoarders announced today via his Facebook page that Sunday's episode of the show will be his last.
Matt stated that he is leaving the show, which is now in its 10th season, in order to spend more time at home with his family and to focus on his new business, Legacy Navigators, which helps families going through important life transitions.
"Made the decision last month to stay home for a year. So no TV or speeches for me next year," Matt tweeted last month.
Matt's post also let 'Hoarders' fans know that the show may be done after this season.
"It will be my last episode ever and possibly the series finale," he wrote on Facebook on Thursday. "It's been an amazing 7 years and I have to say we saved the best for last."
Matt encouraged the show's fans to tune into the special two-hour episode that will air on Sunday night.
"[It's] the biggest hoard I have EVER been a part of: 2 hour special on this ONE home," Matt wrote. "I had to have 40 guys there to help."
The Ashley has reached out to A&E to get more information on the fate of 'Hoarders,' but in a Facebook comment, Matt hinted that it's unlikely that the show will get picked up for another season.
"[I] hope they do come back for the fans, the crew and the people that like to watch," Matt wrote. "Personally I've traveled with the camera and sound crews for 7 years now. [It's] hard to believe they would just start shooting something else, [but] I hope the show does come back."
Wanna read The Ashley's interview with Matt in which he answered some of the most frequently asked questions about 'Hoarders?'! Click here!
(Photo: A&E)