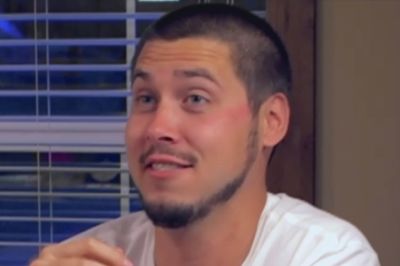 Teen Mom 2 star Jeremy Calvert is setting the record straight on everything from where his engagement to Brooke Wehr stands, to the current state of his relationship with baby mama Leah Messer! In this exclusive interview with The Ashley, Jeremy also reveals how MTV has reacted to his rants about the show! 
Jeremy confirmed to The Ashley that he is still engaged to Brooke, despite the cryptic break-up posts that he posted to his Instagram account last week.
"Everyone fights and bickers; we had a petty breakup for a few days," Jeremy told The Ashley. "We are trying to make things work, and trying to figure out a game plan for where we will live. She's the only female I've ever brought around my daughter. I feel comfortable with her around Addie, and Brooke is going to be a great stepmom for my child."
Jeremy said that the stress of figuring out a living arrangement (since he owns a home in West Virginia and Brooke lives in Ohio), put a strain on the relationship, as did the constant drama that him being on 'Teen Mom 2' brings.
"Relationships aren't easy, and they're even more difficult when there are kids involved, and worse when there are cameras involved," Jeremy said.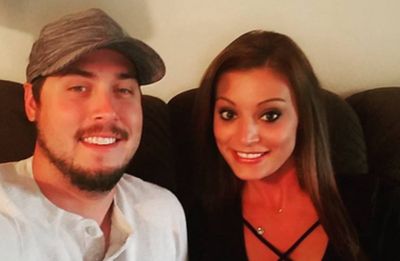 Several 'Teen Mom 2' scenes have stirred up their share of drama lately, particularly one scene in which Leah is angry when she finds out that Jeremy brought their daughter Addie to Ohio without telling her. Jeremy was quick to tell his side of the story on Instagram.
"I texted Leah to tell her I'm going to Ohio, because we had no running water [in West Virginia because of the flooding]," Jeremy said. "I wanted to spend time with my kid in a non-disaster area! Anyone who thinks that is stupid, sorry.
"I do not need to check with my ex-wife to see if it's OK if I take my daughter to Ohio on my weekend with Addie," he added. "Leah thinks she gets to be in control, and that I should have to ask her for permission for everything to do with Addie, and that she gets the final answer. That's just not how it's going to go."
The Ashley asked Jeremy some of the burning questions that 'Teen Mom 2' fans have had for him lately:
Q: How is your relationship with Leah at the moment?
Jeremy: Things are for sure rocky right now. We are on speaking terms, but that's about it. I don't talk to Leah about anything other than Addie. I text Leah every day to ask about Addie and her school, the normal dad stuff, and that's it. We don't talk about anything else. I don't give a damn what's she doing in her own life. I could say a lot more about Leah, but I don't, because of my daughter.
Q: How have the show's producers reacted to your Instagram rants about the show's editing?
Jeremy: MTV has not reached out to me about it. If they do, I don't give a damn. I'm going to do it every Monday night. I'm not just trying to create drama. If they show something positive on an episode, I'll say it was positive. And if there's something that they air that makes me look like an a**hole, I'll say that. I'm not going to hide behind a cell phone to protect my ass. I'm not trying to [have people] look past anything I do wrong.
Q: What do you hope to achieve with these Instagram rants?
Jeremy: I just want to put the real story out there. When you're married to [one of the 'Teen Mom' girls], they make you look good. As soon as you get divorced, MTV makes you look like an a**hole.
Q: Many fans are wondering what your relationship is like with your former stepdaughters, Ali and Aleeah? Do you ever get to spend time with them?
Jeremy: I think we talked about that at a 'Teen Mom 2′ reunion one time, but they didn't air it. Basically, Leah has said that she doesn't want me to be part of the twins' lives because she doesn't want them to get confused. They haven't been to my place since Leah moved out. Everyone gets on me about not being in their lives, but I can't be in their lives if their mom doesn't want me to be there. They aren't my daughters.
Q: Do you and Brooke have a wedding date picked out yet? 
Jeremy: No, there's no wedding date planned. We're kind of just focusing on moving things forward in a positive direction, and figuring out our living situation and routine at this point.
(Photos: MTV, Facebook)