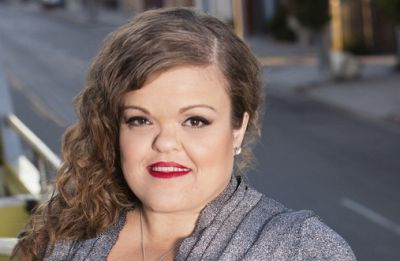 Lifetime has just announced that the sixth season of Little Women: LA will premiere on February 28! A lot has changed for the cast since we last saw them, especially for Christy McGinity, who underwent a groundbreaking neck and spinal surgery over the break.
In an exclusive interview with The Ashley, Christy discussed the groundbreaking surgery and how much of her recovery we'll be seeing on the next season of 'Little Women: LA!'
The Ashley told you back in November that Christy would be the first little person to undergo the surgery. In December, Christy had a disk replacement in her neck, and is still currently recovering from the major procedure.
"I had two damaged discs in my neck causing severe pain and nerve damage," Christy told The Ashley. "The surgery was a disc replacement. Traditionally, little people have spinal fusions, which I have had in the past."
Christy chose to have the alternative surgery because she hoped to be able to maintain some mobility in her neck.
"Fusions limit movement for the rest of your life," she said. "I am already slightly limited. I wanted to be able to turn my head.
"After all, I need to see who is talking about me, right?" she jokingly added.
Unfortunately, recovery has been difficult for Christy.
"[It's] been a very slow process," she said. "The doctor estimated two weeks [for recovery] and it's almost been two months…This procedure is the first of its kind to be done on a little person. It was not a simple procedure. This was not cosmetic; I needed this to sustain my quality of life."
Christy chose to have portions of her surgery and recovery filmed for the sixth season of 'Little Women: LA.'
"I really want the public to see the big picture," she said. "I filmed throughout the process. As the head of my household I MUST get better. Being sick is not an option. You will have to tune in to Season 6 to see how hard the road to recovery really is for me."
"I hope [going public with the surgery] will help other little people," Christy told The Ashley last year. "If you're the first person [to have it], you never know what's going to happen. But if I am able to open the door for other little people to have this surgery, it's worth the risk."
The new season of 'Little Women: LA' starts February 28 on Lifetime.
(Photos: Lifetime, Instagram)