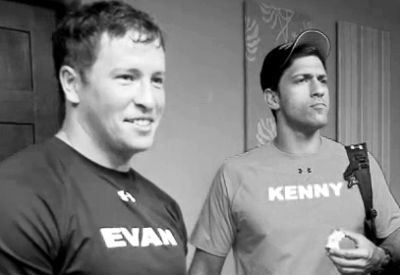 Another season of MTV's The Challenge is coming our way next month, and with it will come a few "old-school" contestants who have not been seen on the show for a long time. Of course, two "old school" contestants who are not included on the cast list for the next season are Evan Starkman and Kenny Santucci, who years ago were permanently banned from the show after what The Ashley will call "The Toothbrush Incident."
Even though Evan and Kenny are not going to be on 'The Challenge,' they were happy to stop by the 'Challenged'-themed "No Quitters" Podcast on Thursday to dish all the dirt on what it's like behind-the-scenes of 'The Challenge,' and tell stories about their former cast mates.
(For the record, though, Evan and Kenny did not discuss "The Toothbrush Incident," as they are not legally allowed to. Both have denied Tonya's claims, and Johnny Bananas defended his friends in a 2016 interview about the incident. )
Evan and Kenny are among the biggest winners in 'Challenge' history, and they had a ton of interesting fun facts to reveal about the show. (The Ashley recommends listening to the entire podcast episode; it's full of good stuff!)
Here are a few things that The Ashley found interesting (in no particular order…)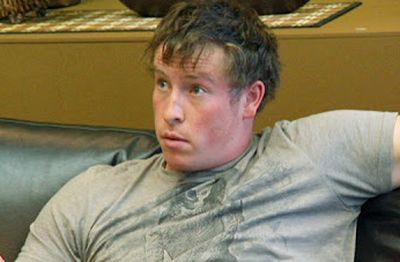 Challengers are making bank these days.
Evan says that 'The Challenge' in 2017 is very different from how it used to be when he and Kenny were still competing. (Neither has been on the show since 2011's "The Challenge: Rivals" season.)
"'The Challenge' has evolved so much over time, from just the culture of being there, but also the cash you get," Evan said. "When we used to go, they used to give you $1,500 a week. Every Monday you were there, someone would come around and hand out hard checks…Now, Johnny [Bananas] on the last one…I want to say he got like $60k to show up!"
Evan also stated that frequent 'Challenge' contestant Nany Gonzalez has told him that she "gets like a year's salary just to get on the plane [to do a Challenge] now."
"It's a lot better than $1,500 a week, that's for sure," Evan added.
That amount of money comes at a price, though.
"It was a very relaxed environment," Evan said of 'The Challenge' of yesteryear. "Now, [they have] no phone, no computer, the stupid fines. It's like [being in] a prison cell."
Evan's a married man.
Evan is officially off the market! On the podcast, Evan said he recently got married, and it appears that the wedding was just a few months ago. In November, Evan married a woman named Rachael, who was never on 'The Challenge.'
Kenny (aka "Mr. Beautiful") is still single, though, for anyone who cares.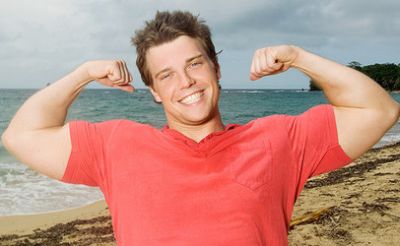 Dunbar made a p0rn.
While chatting about their pre-'Challenge' pasts, we learned that Kenny was once on an episode of MTV's Room Raiders. More importantly, though, the guys revealed that their former 'Challenge' co-star, Dunbar Merrill (originally of 'The Real World: Sydney'), made a weird skin flick in 2010.
"Dunbar from 'The Challenge' made a p0rn," Evan said, adding that Dunbar got about $7,500 for doing the movie. "It was like a foursome on Playboy TV or something."
A quick search of The Internets brings up plenty of opportunities to watch the film for free, if you are into that sort of thing.
Dunbar's last 'Challenge' was 2013's "Rivals II." According to Kenny and Evan, Dunbar is now a "conservative Republican" who "writes children's books…or something."
Evan & Kenny hate the 'Are You The One' kids on 'The Challenge' as much as we do.
"I don't even watch it," said Evan. "I don't even know the kids on it now."
Both guys criticized the show's casting choices in recent years.
"Back in the day the kids—even if you didn't like them—it was like, 'That's a f**king wild animal.' You just wanted to be around it just to see what the next move is," Evan said. "The girls and the guys like Coral [Smith] and Tonya [Cooley] and Katie Doyle, you can't control these people. They're great casting….
"Now it's like, I wasn't cool in high school and even I would have picked on this kid," Evan said of the current cast. "They couldn't be lamer f**king people…I don't get what they're doing in casting."
"They're reinventing the wheel, but it was f**king workin' pretty good for like 20 years," added Kenny.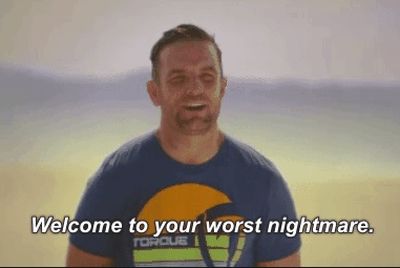 Alcohol is majorly controlled in the Challenge house now.
Evan revealed that because the people that are now featured on 'The Challenge' are, in his opinion "a bunch of pill head booze-bags," the producers have had to change how alcohol is doled out in the house.
"They only hand out two bottles, and then you can get another bottle when you hand a bottle back," Evan said. "And the vodka, they dye it blue with food coloring because the guys and girls would fill up their water bottles with vodka to go to the Challenges all banged up! So [the producers] make it blue so they can keep track of it!"
No one has to hide the alcohol from host TJ Lavin. 
Despite being surrounded by what Evan called "a bunch of pill head booze bags," the show's host, TJ Lavin, does not get mixed up in the party lifestyle.
"TJ has never, in his life to my knowledge, at least when we used to see him, never had a drink, never had a beer, never touched a cigarette or a joint or a pill," Evan said. "He couldn't be a more mellow guy who's, like, cashing a great check!"
Evan & Kenny said they most likely would never do another 'Challenge'—even if MTV unbanned them.
Even though Kenny and Evan were banned from 'The Challenge' (presumably forever), they said they are still frequently asked by fans if they would come back. The guys said it would be unlikely, even if they weren't banned.
"If [the show] was like it used to be, where we had carte blanche to do our own s**t, then yeah, but to go back [now] and sit there and get tortured? For what, 60 or 70 grand that you have a chance to win? And you have to be around all these f**king lowlifes?" Kenny said.
Kenny then went on to very vaguely reference the incident that caused him and Evan to become banned from the show.
"The reason why what happened to us happened was we were put in a demographic of people who were complete s**tbags and low lives," Kenny added. "[They would like] sell the shoes off their dead mother for the money or something. To be around people like that, I hope I wouldn't need it in my f**king thirties."
Derrick and other old-time fan favorites wanted to go on this season of 'The Challenge.'
Fans have expressed their desire to see Derrick Kosinski return to the show, and, according to the podcast host, Derrick wanted to come back for the upcoming "Invasion" season.
"Johnny [Bananas] said that Derrick was like campaigning [to get on the season]," the host said. "He was, like, going through a divorce and he was telling Johnny, 'I need to get out there and be a man again.'"
Evan added that Mark Long has been "begging" to get back on the show too.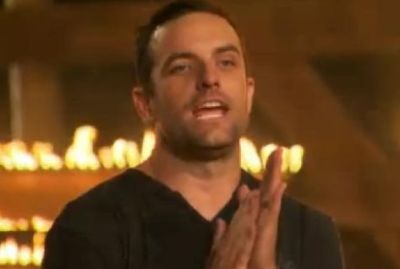 Evan was once fined $7500 for making fun of TJ Lavin's shorts.
While Evan and Kenny both agreed that TJ is a great guy, that didn't prevent them from poking fun at him from time to time while filming 'The Challenge.'
"In Thailand [during "The Ruins"], they used to make TJ walk down this ramp, and you know how he used to have his patented f**king jean short look? Like the long jean shorts with the weird calves he's got?" Evan said. "He used to come down this ramp…so I would just like, make fun of TJ the whole time. I'd have everyone crying.
And [the producers] fined me like $7500! They just take it out of your check."
(Photo: MTV)