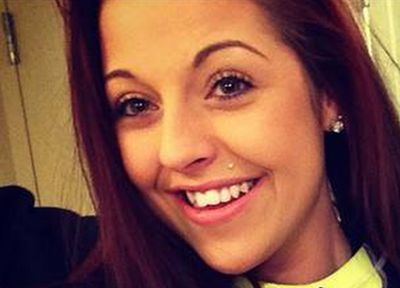 Another 16 and Pregnant baby is on its way!
Danielle Cunningham, who starred on the show's third season back in 2011, recently announced that she is currently pregnant with her third child. In a post made to her Facebook page, Danielle indicated that she is about three months along and that she has been sick a lot from the pregnancy.
"Well I guess I can go ahead and share with the world that I am about 3 months pregnant and boy has this been a heck of a ride," Danielle wrote on Monday. "Puking non stop, dehydration, passing out..man oh man, idk but this baby is making this precious adventure a challenge. But here's to new beginnings and on the road to achieving greatness."
Danielle is already the mother of Jamie Jr. (who was born during Danielle's '16 and Pregnant' episode), and daughter Jayleigh, who was born in June 2013. Both Jamie Jr. and Jayleigh were fathered by Danielle's ex-boyfriend, Jamie Alderman. Danielle and Jamie broke up several years ago, and Danielle has been with another guy since 2015.
Danielle is currently in school to become a nurse.
The girls from "16 and Pregnant" have been keeping busy making more babies lately. Just this month alone, three girls from the show's second season–Ashley Salazar, Jenelle Evans and Chelsea Houska– gave birth to a child. In addition, four other '16 and Pregnant' girls–Katie Yeager, Sarah Roberts, Hope Harbert and Briana DeJesus— are all pregnant and due to give birth later this year.
To see what the other girls from '16 and Pregnant' have been up to lately, click here!
(Photo: Facebook)