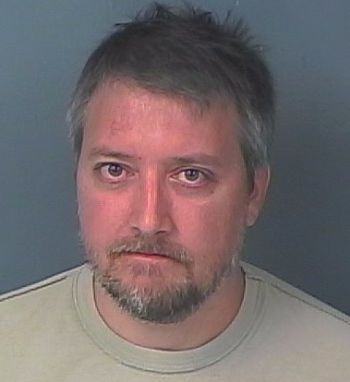 Earlier this week, Starcasm broke the story that 90 Day Fiance star Jason Hitch had been arrested and charged with domestic battery against his wife Cassia Tavares. The couple, who starred on the second season of the hit TLC reality show, has been estranged for a few months, and on January 23 that estrangement caused an alleged physical altercation between them that led to Jason's arrest…and the quality mugshot shown at right.
The Ashley reached out to Jason on Friday to get his side of the story.
According to the police report, Jason grabbed Cassia (who in the police report is called by her real first name, Rita) by the arm and pushed her out of bed. (You can read more about the incident here.)
Jason told The Ashley that, as of today, Cassia has dropped all the charges against him. (The Ashley can confirm that the case status is listed as "Dropped/Abandoned" on the Hernando County, Florida, court website.) The no contact order that Cassia had placed on Jason still stands, though. (Jason told Starcasm that the no contact order will stay in place until February 15, or until the State of Florida pulls it.)
Jason gave The Ashley his version of what happened between him and Cassia:
"Cassia and I had a misunderstanding and 911 was called," he said. "The police showed up and I was arrested. I spent 12 hours in the general population and then bonded out.
"As of this morning, charges were dropped and now we're working on eliminating the no contact order," Jason said.
He added that he and his wife are still separated, but remain in contact.
"Cassia and I are resuming our individual and couples therapy," he said. "She is still attending college. My current military position is not affected. Our joint business is still moving forward."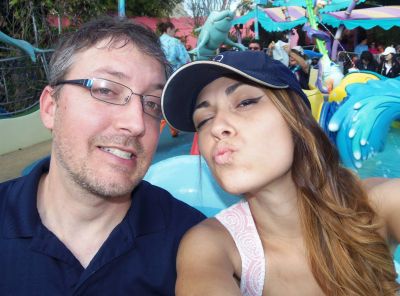 Jason told Starcasm that he and Cassia had been struggling in their marriage before this incident occurred.
"Cassia and I love each other," he said. "We are both under a great deal of pressure and anxiety. We have been short with each other and not on the same page for a while now."
While Jason and Cassia haven't officially filed for a divorce, another couple from their season of '90 Day Fiance' has. Season 2's Chelsea Macek and Yamir Castillo are no longer married. Their divorce was finalized in December.
(Photo: Hernando County Sheriff, Facebook)