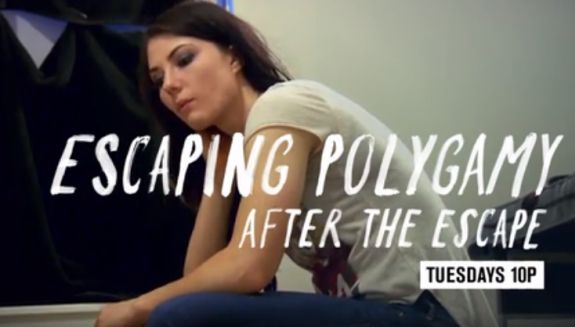 For two seasons, viewers have watched as desperate men and women have attempted to leave polygamous religious cults on A&E's reality show Escaping Polygamy, and now the network is going to show us what's happened to those men and women since they were on the show.
The network has announced that the first of the 'Escaping Polygamy: After the Escape' specials will premiere Tuesday, January 31, following up on the people who escaped with the help of the show's cast.
In a preview clip of the new specials, we see several of the people attempting to adjust to life outside the FLDS and The Order cults.
"I've tried to make ends meet," one women says in the clip. "It's a struggle."
The clip also features Rachel Jeffs, a daughter of FLDS leader Warren Jeffs. After escaping the FLDS herself, Rachel sought help from the 'Escaping Polygamy' team to try to get her friend out of the cult. She was unsuccessful, but in the clip, we see her speaking to other members of the FLDS and trying to help them escape.
"I really want to help my family," she says.
According to the previews from A&E, the specials will focus on five of the people who escaped the cults on past episodes of 'Escaping Polygamy.' They will include Vanna and Ariel, sisters who escaped the FLDS during Season 2. They will apparently "reveal a big secret" on their special.
There will also be a special featuring Leah, a woman featured on the show's very first episode; and Eskel, the brother of show star Amanda, who escaped The Order with the help of Amanda and her friends.
Watch a preview for 'Escaping Polygamy: After the Escape' below:
(Photo: A&E)