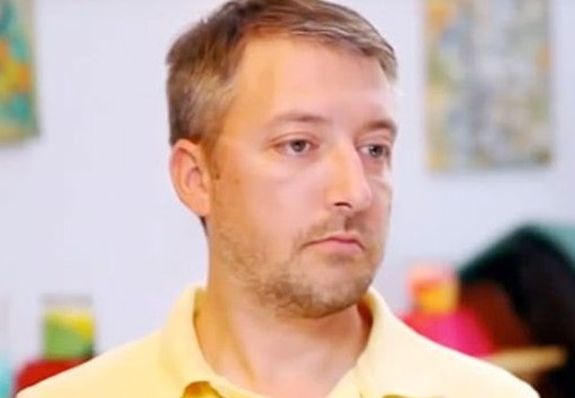 Jason Hitch— who starred on the second season of 90 Day Fiance— has died.
Fans first met Jason in 2014 when he and his then-wife Cassia Taraves appeared on the show. According to Jason's sister, the 45-year-old died on Tuesday night from complications from COVID-19, which he had been in the ICU battling.
TMZ— which broke the news of Jason's death— stated that Jason had his family present with him in the Florida hospital when he died. Jason's sister claims that Jason was not vaccinated against COVID-19 and did not have any known preexisting medical conditions.
Jason and Cassia were well-known in the "90 Day Fiance" fan world, for the drama surrounding their relationship and eventual split. The couple separated in 2017 and went on to file for divorce in 2018. Their tumultuous relationship was filled with restraining orders, drama and even Jason being arrested in 2017 for domestic battery.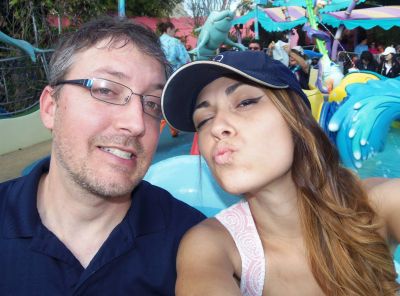 Along the way, Jason gave The Ashley several interviews, which you can read here and here.
He stated back in 2015 that he did have some regrets about what happened on "90 Day Fiance."
I don't regret being on the show," he told The Ashley. "I do regret some of the decisions I made throughout the negotiation process with the production company. I gave them too much credit. I trusted them too much. Big mistake."
Before appearing on reality TV, Jason served as a first lieutenant in the Army reserves in Florida.
Danielle Jbali, another "90 Day Fiance" Season 2 cast member, paid tribute to Jason on social media.
"RIP Jason Hitch," she wrote in the caption of a group photo featuring both her and Jason. "Jason was on Season 2 with me."
View this post on Instagram
TLC– the network that airs "90 Day Fiance" also issued a statement to People magazine on Wednesday.
"We are saddened to hear about the passing of Jason Hitch and send our sincere condolences to his family and friends at this time," the network stated.
UPDATE: Jason's ex-wife Cassia has spoken out about Jason's death. On Thursday, she posted a message to Instagram Stories.
"It's always sad when someone you spent part of your life with stops breathing," she wrote. "I guess one could never be prepared for that. I wasn't, today. When I started receiving messages, I thought it was a joke. I'm shocked. My condolences to his family and friends. Rest in Peace, Jason."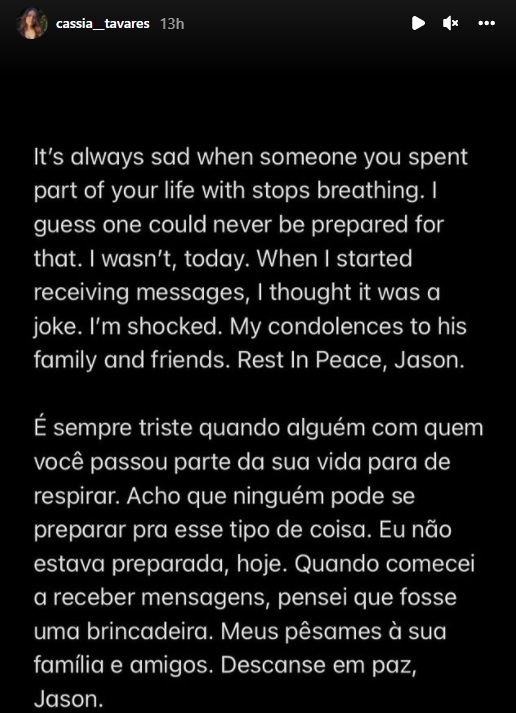 Cassia also scolded her fellow "90 Day Fiance" alum Nicole Nafziger for posting clickbait about Jason's death and essentially profiting off of it.
"I get all of that 'link in bio' BS, but trying to make money off someone's death is a new kind of low!" Cassia wrote, tagging Nicole in the post. "It hurts me that I have to bring it up like this, but someone needed to tell you in public. JUST STOP."'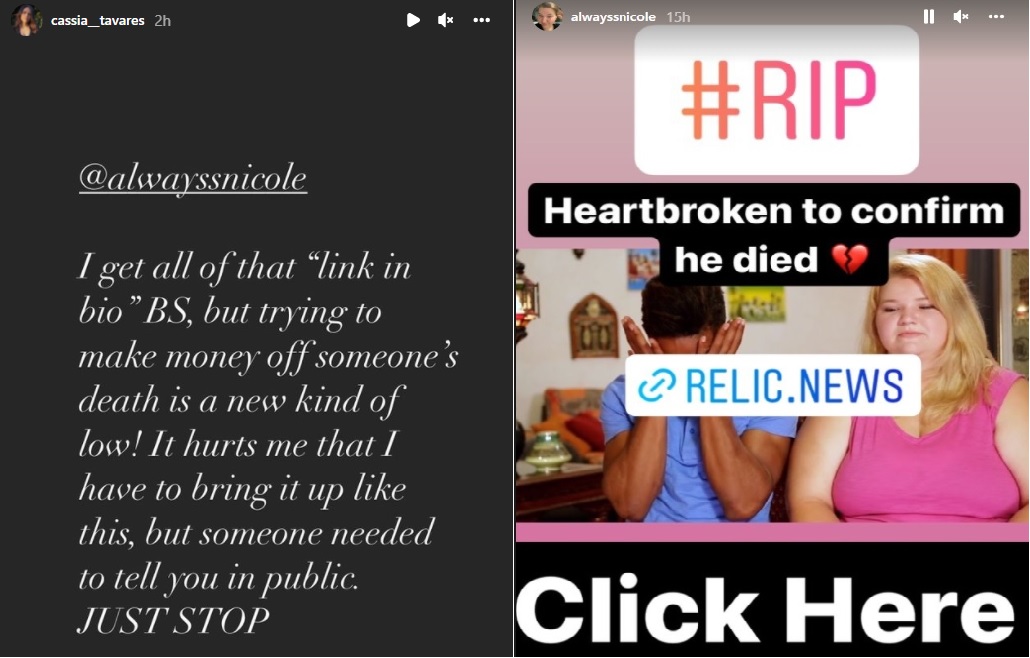 (Photos: TLC; Instagram)