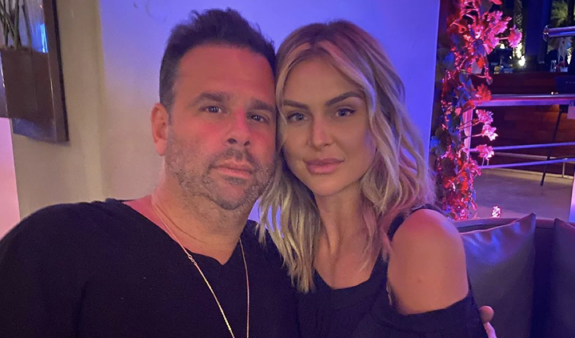 In the wake of her recent breakup, Lala Kent is getting real–- unlike the diamond engagement ring she was given by her ex-fiancé, Randall Emmett.
According to The Sun, the Vanderpump Rules star blasted the producer during a recent episode of her newly-renamed podcast, Give Them Lala, claiming the $150k engagement ring Randall proposed to her with in 2018 was worth much less than she was led to believe.
"[Randall] was talking to my mom one day about how some rappers take s**tty diamonds and make them pretty," Lala recalled during the episode.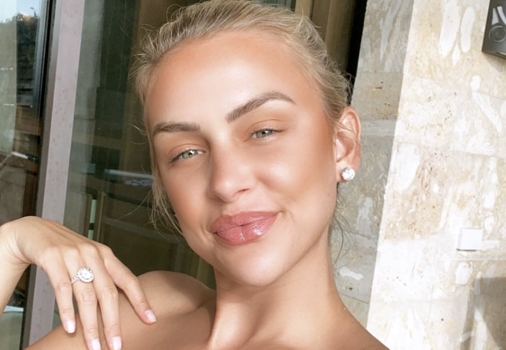 After doing some research to find the Gemological Institute of America (GIA) certification for the stone in her ring, Lala said the information confirmed the diamond had "been treated by one or more processes to change its color."
"I ask my jeweler, 'What is this ring really worth?' He tells me this diamond was most likely brown and that he would give me 'in the teens' for the piece,'" she claimed. (We can assume she means in the $10,000-19,000 range here.)
Upon receiving the shocking news, Lala decided to pay a visit to the original jeweler where Randall purchased her ring to do some more digging. It was there where she was told that Randall "knew exactly what he was buying."
"He knew the diamond he was getting," she added.
Lala and Randall reportedly met back in 2015 and they welcomed daughter Ocean in March. Randall also has daughters Rylee and London from his marriage to actress Ambyr Childers, whom he split from in 2015. (Their divorce was not finalized until 2017, however.)
Lala's decision to throw her ex–- and her "s**ty" diamond ring–- under the bus comes two months after the couple split following allegations that Randall had been unfaithful.
In addition to publicly dissing Rand's rip-off ring, Lala removed his name from the podcast they once shared, which was formerly titled Give Them Lala….With Randall.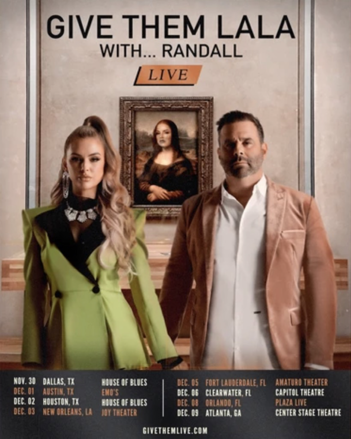 In a more hilarious, albeit petty as hell move, she also recently slammed Rand's bedroom skills– or lack thereof– while promoting a sex toy giveaway on Instagram. In an ad posted to her Instagram, Lala told her fans that using the sex toy was "the best sexy time I've had in five years and eight months."
Randall and Lala were together for five years and eight months…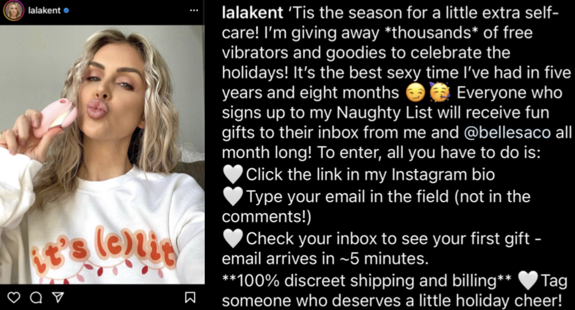 RELATED STORY: 'Vanderpump Rules' Stars James Kennedy & Raquel Leviss Explain Why They Called Off Their Engagement: "We Aren't In Love Anymore"
(Photos: Instagram)