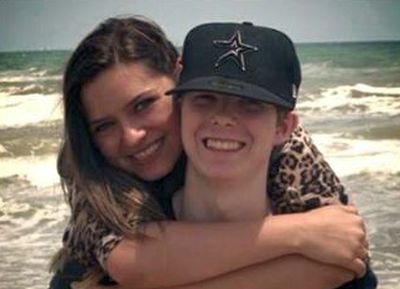 It's been nearly a month since 16 and Pregnant dad Eric Kennemer was critically injured in a car accident in Texas and, while the former reality TV dad was making great progress, he's apparently suffered a major setback in his recovery.
On Sunday, Eric, who starred alongside his now-wife, Myranda Trevino, on the fourth season of '16 and Pregnant,' was released from the Texas hospital he's been at since the accident. But only a day later, Myranda told friends and family on her Facebook page that Eric was back in the ICU.
His mother revealed on Facebook that Eric had suffered a stroke from "bleeding in the brain."
No other information on his condition is currently available.
Last month, Eric's mother set up a GoFundMe page to raise money to help Eric, Myranda and their two young daughters while Eric is recovering from the accident. To date the page has raised just over $1,700, but it appears that donations are needed now more than ever, as Myranda indicated on Facebook that the family's insurance is not paying for Eric's home healthcare or outpatient care.
Eric and Myranda are one of the few couples from '16 and Pregnant' who stayed together in the years since the show. After the birth of their daughter Kaylee was featured on a 2012 episode, the couple got married and welcomed daughter Ryleigh in 2014.
If you'd like to make a donation to help Eric, Myranda and their daughters, click here!
(Photo: Facebook)