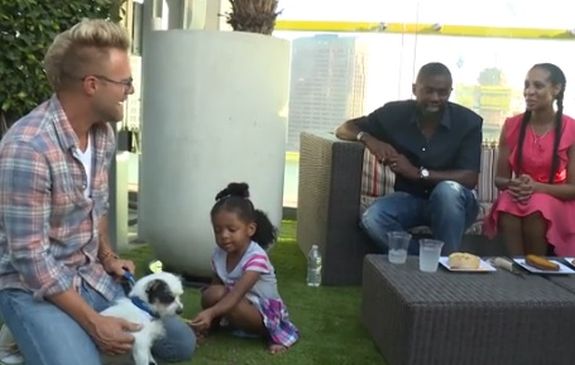 There are plenty of reality TV shows that help people find their perfect match (or, in The Bachelor's case, match-of-the-month). Finding Fido also helps people find their perfect match– only these matches have four legs and a tail.
The show, which premiered last month, focuses on a cause that's very close to The Ashley's heart: getting shelter dogs adopted into happy homes. On 'Finding Fido,' dog photographer and behaviorist Seth Casteel, makes people/pooch matches based on the type of dog that would best fit the families' needs.
"He works to understand the lifestyle as well as physical and emotional challenges of the guests to help him determine which dog is the perfect fit for them," the network said in a press release.
To showcase the importance of adopting and not shopping when it comes to pets, The Ashley has created a list of a few reality TV stars who have adopted shelter dogs!
The Pleasant Family (Finding Fido)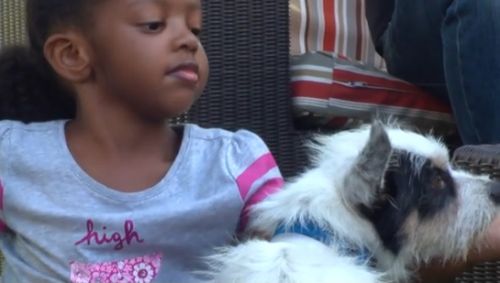 On Tuesday's episode of 'Finding Fido,' the Pleasant family will work with Seth to find a pooch that can adjust to life in the big city.
"Chris and Kali are looking for a smaller dog who will be a perfect companion for their young daughter Brooklyn and also have the energy and right temperament to help the family stay active," the episode description reads.
"This show is all about giving rescue dogs a second chance, and in the process, saving people, too," the network stated.
Do you hear that? That's the sound of The Ashley's heart melting!
Chris Soules (The Bachelor) & Moose
In December, Chris (aka the "Farmer Bachelor") announced that he had adopted his pooch pal just hours before the dog was to be put down. The dog, later named Moose, came to the shelter as a stray, and is now living large on Chris' Iowa farm.
Lauren Conrad (The Hills) & Chloe and Fitz
Lauren rescued Chloe in 2008, and soon decided that the pup needed a pal. According to Lauren's blog, she adopted Fitz from a high-kill shelter near Los Angeles. The pooches quickly became best friends, and both make frequent appearances on Lauren's social media accounts and website.
Lisa Vanderpump (Vanderpump Rules) & Gigi and Harrison
Lisa is passionate about animal rescue. Not only does she have several rescue pups of her own, but she runs the Vanderpump Dog Foundation, which rescues and helps dogs in the United States and internationally. Lisa's dogs Gigi and Harrison pretty much go with her wherever she goes!
Vinny Guadagnino (Jersey Shore) & Tita
In 2013, former 'Jersey Shore' star Vinny adopted a pit bull puppy from a local shelter. He named the pup Tita, which he said was a Hawaiian word meaning "strong woman." Tita is the fourth dog that Vinny has adopted.
(Photos: Z Living, Instagram)