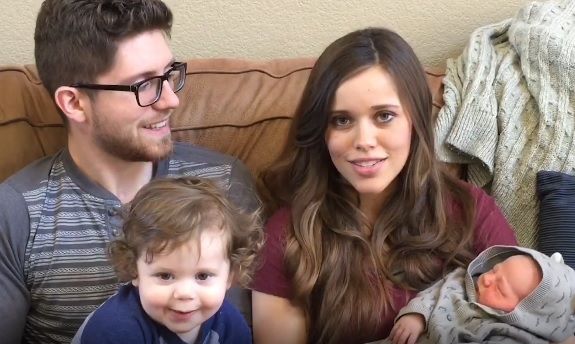 From the people who brought you Spurgeon…here comes Henry Wilberforce!
Jessa and Ben Seewald have announced that they have chosen the name Henry Wilberforce for their second son, who was born last week. The Counting On stars waited nearly seven days to come up with and announce the name they had chosen for their baby.
In a video message posted on Monday, Jessa and Ben revealed why they chose the unique moniker for their son.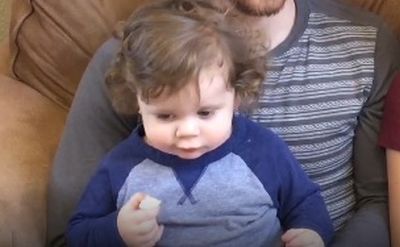 "William Wilberforce was a British politician in the 1700s and he was very instrumental in abolishing the slave trade in the British empire, as well as doing a lot of other great things," Ben explained. "He's a real hero of ours. He's someone who really walked with God."
It was Jessa who chose the name Henry, because it was cute and after Matthew Henry, whom Ben says was a "great man of God" who wrote a series of commentaries on the Bible.
Jessa and Ben have said that they will continue to name their children after great Christian leaders. Their first son, Spurgeon, was named after Christian preacher Charles Spurgeon.
Jessa recently talked to People about Baby Henry's birth last week. Jessa had the baby at home, with her sister Jill Dillard helping her. Jessa's mother Michelle and sister Jana arrived right before Jessa pushed out Henry. The entire birth went "so fast" that Jessa said her mom and sister nearly missed the whole thing.
Of course, in true Duggar style, Jessa is planning on having a huge brood.
'We definitely want a lot of kids.' she told People. "It will be a little while since we just had a baby, but adopting and fostering to adopt is very much in our hearts."
Next up in the stirrups is Jessa's older sister, Jill, who is pregnant with her second baby. She's due to give birth to a baby boy in July.
Watch the Seewalds' name announcement video below: