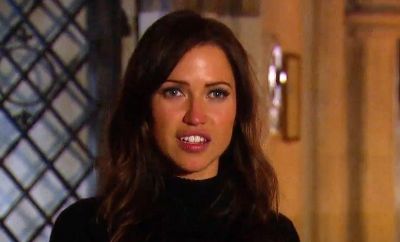 It was just announced that current Bachelor Nick Viall will be heading to Dancing with the Stars after he chooses a soulmate. Not everyone was happy to hear the news that Nick will soon be cha-chaing his way to more reality TV fame, though.
Former Bachelorette star Kaitlyn Bristowe was furious when Nick's 'DWTS' plans were announced, explaining that the 'Bachelor' producers have prevented her– and other 'Bachelorette' stars from going on the show but have allowed the franchise's male stars to do so.Many of the former 'Bachelor' (including Jake Pavelka and Chris Soules) have gone on to do 'DWTS,' but only one of the former Bachelorettes– Season 1's Trista Rehn–has ever appeared. (Melissa Rycroft appeared on 'DWTS' but she was never a 'Bachelorette' lead.)
In a series of tweets, Kaitlyn revealed the surprising reason she and the show's other female stars have never done the show.
"Actually I was offered it, had the contract & ['Bachelor' franchise producer and creator] Mike Fleiss told me I wasn't allowed," Kaitlyn tweeted. "He said he didn't want people wanting fame after his show."
In a statement to Entertainment Tonight, Kaitlyn said it's unfair that the show's male stars can do 'DWTS' but the female ones can't.
"I believe men and women should be afforded the same opportunities," she said. "That has not been the case with the Bachelorettes and the Bachelors. I had an offer to do 'Dancing With the Stars' and was told by Mike [Fleiss] I could not. I was told by Mike that it is bad for his brand, and that he is sick of people wanting fame from his show."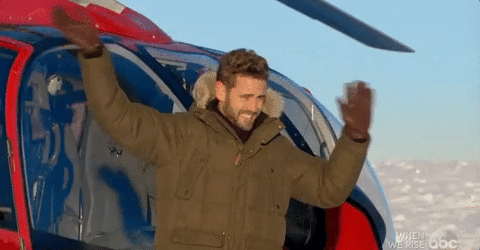 Before becoming the 'Bachelorette' in 2015, Kaitlyn worked as a dance instructor in Canada, which she said made her a great fit to compete on 'Dancing with the Stars.'
"I am a dancer and wanted to do it. [My fiancé] Shawn [Booth] wanted me to as well," she told the site. "He even wrote Mike emails. I told Mike it was my passion. I was told Shawn should be my only passion."
Record scraaaaaatch.
Before Kaitlyn's tweets, no other 'Bachelorette' star had spoken publicly about the restrictions.
"My hope in speaking out is that future Bachelorettes are given the same opportunity as Bachelors," Kaitlyn said. "Whether it be a wedding, to dance, or [do] another show. Ben [Higgins] had the decision to do 'Dancing' or his own show. Just to be treated the same, to choose whatever will make them happy."
After Kaitlyn tweeted about the inequality, Mike Fleiss responded via Twitter.
"Kaitlyn Bristowe has my total support if she wants to appear on "DWTS," he tweeted.
Kaitlyn responded to his tweet wonderfully.
"Thanks I'll get right on that opportunity 2 yrs ago," she tweeted. "I wonder what changed your mind?"
Sean Lowe, who did appear on 'DWTS' after his season of 'The Bachelor,' took to his blog to offer his two cents on the controversy, and to explain why it's a terrible idea for newly engaged 'Bachelor' franchise stars of any gender to go right into 'DWTS.'
"I want to talk about Mike Fleiss' decision to not let Kaitlyn dance but letting Nick dance," he wrote. "Given my experience, I thought Mike was making the right move in stopping Bachelors and Bachelorettes from dancing. It doesn't benefit his show and is toxic to new relationships: The odds of maintaining a healthy relationship during that time are pretty slim.
"With that said, if guys can dance, I certainly think the women should be afforded the same opportunity."
Rachel Lindsay will be the next 'Bachelorette' and, The Ashley is putting her money down right now that we will be seeing her foxtrotting on 'DWTS' after her season!
(Photos: ABC)