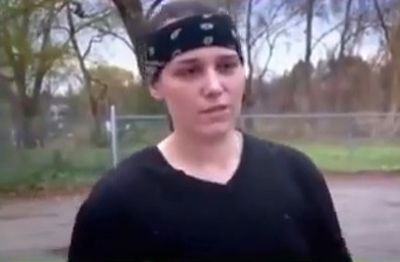 Karissa Hilts had finally gotten her life together, only to have it cut tragically short.
The recovering heroin addict, who starred on a memorable 2016 episode of Intervention, was killed earlier this week after she was hit by a car while pulled over on a Florida turnpike. She was only 29 years old.
Karissa, whose episode of 'Intervention' first aired last April, was sober at the time of her death, according to her family's social media posts, and had been clean since February 2016.
Karissa's episode focused around her trying to keep up with her job, working as a chef at her family's New York diner, while being what she called a "functional heroin junkie." She eventually went to rehab at the end of her episode.
After a relapse that resulted in her overdosing, Karissa went back into treatment and had over a year of sobriety at the time of her death.
According to Syracuse.com, Karissa was in Florida on vacation at the time of her death on March 8. She was driving on a turnpike when her cell phone fell out of her car. The site reports that Karissa pulled over and got out of her car to look for her phone. She was hit by a passing car as she exited her car. The driver who hit Karissa did not bother to stop, but police have since found the suspect they believe hit her.
On Friday, Karissa's mother Robin posted a message to the family diner's Facebook page, confirming Karissa's death and stating that services for her daughter have been tentatively scheduled for next Wednesday.
Watch a clip of Karissa's episode of 'Intervention' below:
(Photo: A&E)