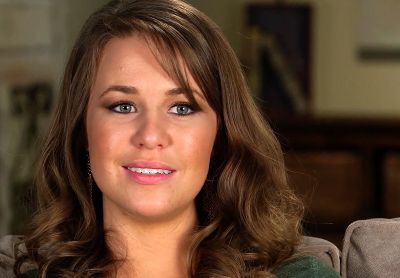 Over the past few years, Jana Duggar has watched as many of her younger siblings entered courtships, got engaged and eventually walked down the aisle. Now that her 19-year-old sister Joy-Anna is engaged, Jana is the only adult female left in the family who is still single.
In the past, Jana has been relatively silent about her situation, simply stating that she's following God's plan for her, but in a new interview, the Counting On star gets surprisingly candid about being single in a family where getting married and having kids is Priority No. 1.
"I know how it feels to wait for 'Prince Charming' to come along. I'm still waiting," Jana said in an interview for the latest issue of Christian magazine Crown of Beauty.
Jana, 27, has watched her younger sisters Jill, Jessa and Jinger all get married and start their lives with their new husbands. She admitted during the interview that she sometimes feels left out when her sisters go on triple dates with their beaus, leaving her at home.
"Waiting is not always easy," Jana told the magazine. "Especially in those times when all the married siblings are getting together and you can't go along because your not part of 'that' group."
Jana, who still lives at home with her parents, said that she makes herself feel better by doing chores and helping her family.
"Waiting doesn't mean sitting and literally waiting," she said. "No, we need to be busy with where God has us and being content and joyfully serving Jesus there. My parents have always encouraged each of us to serve those around us… I've found that when I'm having a hard or discouraging day, I try to look for ways to bless or serve someone else. And in turn it usually blesses and encourages me!"
Jana's sister, Jill, is currently living in Central America with her husband and son, doing mission work, but Jana says she, too, is serving others, even if it's just by cleaning or taking care of her siblings.
"To encourage those of you still at home: Ministry is all around you, doing the basics such as helping with housework, babysitting littles, cleaning, that is ministry!" she advised. "'Divine service done here three times a day' is a sign that could be hung over the dish sink in our home! So, you don't have to go on a mission trip to do 'ministry.' Wherever God has you now, just be faithful to reach out, encourage and serve those around you."
Jana is usually reluctant to discuss marriage. (Who can blame her though? She's been peppered with questions regarding when she'll get hitched for a good part of a decade!) Last year, she did discuss the topic a bit during an interview for 'Counting On.' When she was asked by a producer where she sees herself in five years, Jana got visibly uncomfortable but eventually answered the question.
"That's a hard one," she said. "I don't really know what the next five years will look like. I guess in some ways you have hopes and dreams. Maybe I'll meet the one and get married and have kids and stuff."
She revealed that she has had suitors who have shown interest in her romantically but that she plans to be very selective when choosing her husband.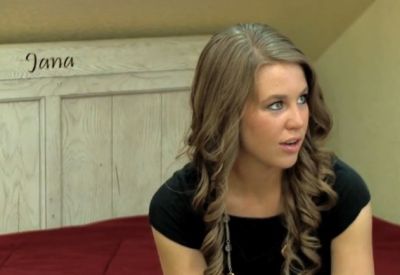 "There have been different guys come along and ask but they haven't been, I don't know, the right one," Jana said. "I'm not just out to get married to the first one that comes along. I mean, sometimes it can be tempting. It's like, 'Oh, I really want to be married!'
She also revealed what it's like to be one of the only adult Duggar kids left at home. (Just think: when Joy gets married and leaves home, Jana will be all alone in what was once the bedroom she shared with all of her sisters.)
"[I'm in] this weird in between stage," she said in 2016. "I'm not a younger one, but I'm not an older married one with kids. [I'm] just being busy with where God has me right now and being content in this place and learning as much as I can and go on and live life."
You can read Jana's full interview (as well as interviews with Jill, Jessa, Jinger and Joy) in the upcoming issue of Crown of Beauty.
(Photos: TLC)