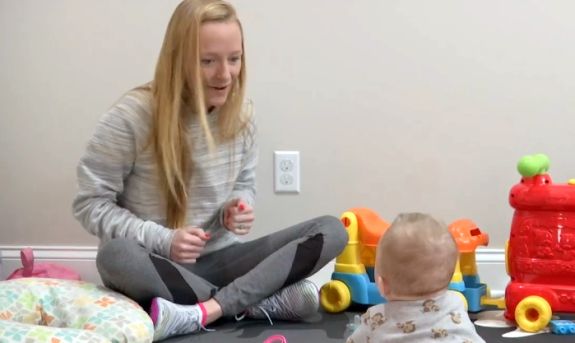 MTV gave viewers their very first peek of the upcoming season of Teen Mom OG, and, while it was full of cute baby smiles and sweet parenting moments, something was conspicuously missing from the footage: everyone's favorite "Backdoor Teen Mom" Farrah Abraham!
The short 15-second trailer includes footage of the other 'Teen Mom OG' moms–Catelynn Lowell, Amber Portwood and Maci Bookout— hanging out with their kids, but Farrah is nowhere to be seen. Her daughter, Sophia, is shown very briefly in the beginning of the trailer (throwing a bunch of terrifying dolls from her mom's yogurt shop into the air), but Farrah's nipped 'n' tucked mug does not appear at all. 
While this may just be an oversight, there's a possibility that Farrah was purposely left out, as 'Teen Mom OG' fans have been outspoken about wanting to see less of her. (There have even been several petitions made by the show's fans in order to try to convince MTV to give Farrah the heave-ho again.)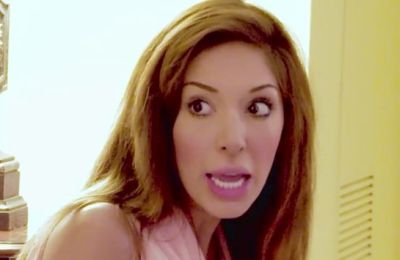 Farrah did, indeed, film new footage for the upcoming season, though, so she will be in the new season. (To be fair, it appears that MTV may have just extended the most-recent season to include a "B" season. The wording at the end of the trailer that invites viewers to watch the "Spring Premiere" rather than a new season seems to hint at that.)
Anyway, moments that were shown in the sweet trailer include the birthday of Catelynn's daughter, Nova; Amber hanging out with her daughter Leah; and Maci playing with her newest offspring, Maverick.
The new (or extended) season of 'Teen Mom OG' premieres Monday, April 17 on MTV.
Watch the mini-trailer below:
(Photos: MTV)