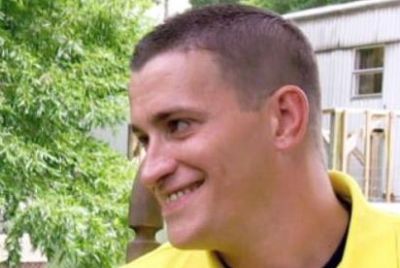 Robert Brian Clark, who appeared on a memorable episode of Catfish during the show's second season, has passed away at the age of 33.
According to MTV News, Robert (who went by "Brian" on his 'Catfish' episode) was killed in a motorcycle accident in Jefferson County, Alabama. The area's local news site, al.com, reports that Brian was thrown from his motorcycle after the bike "became airborne while crossing a set of railroad tracks." He was struck by a car after landing on the highway, and died at the scene. Brian died in December, but it appears that MTV only learned about his death recently.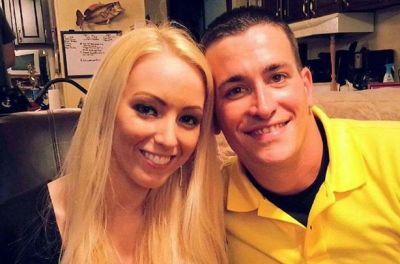 In 2013, Brian appeared on 'Catfish' with Jesse Bettinger, a pretty blond girl who was worried that Brian was not the Southern gentleman he was portraying himself to be.
Before Jesse contacted 'Catfish' team Nev and Max, she had been stood up by Brian once before, after driving hundreds of miles to meet up with him. Brian later revealed that he got arrested for possessing a sawed-off shotgun (classified as a "weapon of mass destruction") on the day he was supposed to meet Jesse.
Still, the relationship continued, and Brian and Jesse eventually met on 'Catfish,' and it was revealed that Brian was being truthful to Jesse about who he was. Although they planned to continue their relationship, the couple revealed in a catch-up episode that they did not end up together.
Brian, a former Marine, had struggled with Post-Traumatic Stress Disorder.
Jesse is now the mother of a two-year-old son. When Brian passed away, she posted several photos of her and Brian to her Facebook page, along with the caption, "I'll never forget our good times. Your struggle is finally over."
Unfortunately, Brian is not the first person from 'Catfish' to pass away after filming the show. In fact, two more people who appeared on 'Catfish' Season 2 have died: Ashley Sawyer (who died in 2016) and Mike Fortunato, the man Ashley met on her episode. Mike passed away in 2013, only one month after his episode with Ashley aired.
Wednesday night's episode of 'Catfish' contained a short tribute to Brian.
Watch a clip of Brian and Jesse's episode below:
(Photos: MTV, Facebook)