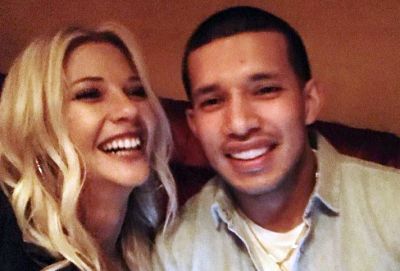 Two MTV reality stars have made their relationship "Facebook official!"
Javi Marroquin of Teen Mom 2 is officially dating The Real World's Madison Walls. Madison confirmed that she and Javi are "definitely boyfriend and girlfriend" in an interview with E! News on Wednesday.
"Javi and I are definitely together," Madison told the site.
Javi recently made his relationship official on Facebook. The pair first hinted that they may be dating last weekend, when photos of them together appeared on social media.
According to Javi, he reached out to Madison after MTV fans pointed out that they have similar stories. (Madison has a one-year-old daughter with Tony Raines, her ex-boyfriend from 'The Real World: Skeletons', while Javi has a young son with his ex-wife, 'Teen Mom 2' star Kail Lowry.)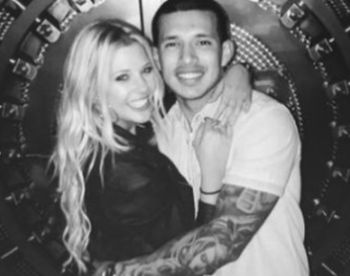 "What started off as a friendly conversation quickly turned into nonstop talking, which ultimately turned into a relationship," E! News reported.
Their first official in-person date was last weekend, apparently.
"We enjoyed a nice bottle of wine and then later I had my friends come out to meet her and we all went out and danced and drank and just had a really good time," Javi told the site. "It was awesome."
Madison and Javi will have quite a few challenges in their relationship, however. In addition to having to deal with their respective co-parents, Madison and Javi will have a long-distance relationship, as they live over 1,600 miles from each other. Javi is currently living in Dover, Delaware, while Madison and her daughter reside in Austin, Texas. Javi is planning to travel to Texas in April to see Madison.
"I'm really excited for him to come to Austin next month," Madison told E! News. "I'm going to introduce him to my friends and family and [my daughter] Harper and yeah it should just be a really good time and then we are already making plans for this summer together."
Javi says he's not ready to introduce Madison to his son, Lincoln, though.
"I haven't introduced her to Lincoln yet," Javi said. "I learned from my past mistakes where I introduced him way too early on in a relationship, so now I know better."
Before Madison, Javi had casually dated Cassie Bucka, so that may be the situation he's referring to.
There's no word yet if Madison will appear on the upcoming eighth season of 'Teen Mom 2.'
(Photo: Instagram)