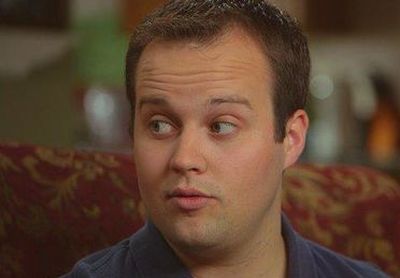 Extra! Extra! We have more Duggar Family news to report!
According to In Touch Weekly, disgraced Duggar son Josh was recently served with legal papers that state that Josh is being sued by LA-based DJ and photographer Matt McCarthy. While Matt's name may not ring a bell, his face surely will. Matt is suing Josh for using his photos to troll for ladies on the cheating website Ashley Madison, as well as the dating website OkCupid! Matt first filed legal papers against Josh in August 2016.
In 2015, it was discovered that Josh was using Ashley Madison to cheat on his wife, Anna Duggar. After a website leaked the bombshell report, Josh came clean and admitted that he had "been unfaithful" to his wife. Josh used a fake name for his account, and Matt's photo instead of his own.
In his lawsuit, Matt claims that Josh's use of his photo caused him loss of work, harassment from the public, and prolonged pain and embarrassment. He also claims that when the news broke people began referring to him as "DJ Duggar" and "Duggar's boy toy."
Matt states in the lawsuit's legal papers that the harassment caused him to suffer from "prolonged pain and suffering, anxiety, depression, embarrassment, humiliation, loss of self-esteem and extreme and severe mental anguish and emotional distress including but no limed to: frequent panic attacks, disruption of sleep and insomnia, mood changes, fits of anger, a loss of interest in pursuing both professional and personal endeavors, and a complete loss of self-confidence."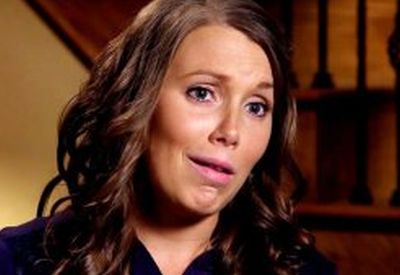 In short, Matt doesn't want to be mistaken for a Duggar…especially a Duggar who is now notorious for being at the center of two scandals—the cheating scandal, as well as a 2015 scandal that erupted after it was discovered that Josh had molested four of his sisters while he was a teenager.
Matt claims that he wasn't bothered that Josh had used his photo –until he started reading up him and his actions.
"Initially, I just kind of thought it was funny," Matt told Gawker in 2015. "But then I started reading. Now that I've found out that this guy's a child molester, and he's been unfaithful and all those other things-it's awful! Especially since he's supposed to be this stand-up religious guy. I mean, I'm not all that religious, but I do-I am very close with my family. And am basically the exact opposite of him and now, this maniac is using my pictures online to try to get laid. It's just crazy-it's surreal."
Josh was personally served with the legal papers at his work in Arkansas on March 13. The case is set to go to court on May 15.
This isn't the first lawsuit to be filed against Josh in recent years. Last year, adult entertainment star Danica Dillon sued Josh, claiming he roughed her up during several sexual encounters they had. Danica eventually dropped the lawsuit against Josh, however.
Since completing rehab last year, Josh has kept a very low profile. He only recently emerged from the shadows to announce that he and Anna are expecting their fifth child, due later this year.
(Photos: TLC)