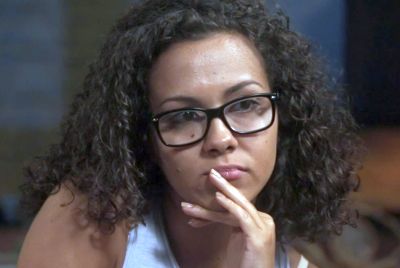 After seven seasons of drama from Jenelle Evans, Kail Lowry, Chelsea Houska and Leah Messer, MTV is planning to shake things up for the upcoming eighth season of Teen Mom 2.
The Ashley can exclusively reveal that the show's production team is planning to add a fifth girl to the 'TM2' lineup…and the cast and crew are not happy about it.
From what The Ashley hears, the show's producers are bringing Teen Mom 3 girl Briana DeJesus to 'Teen Mom 2.' In fact, The Ashley has already been tipped off by several people who have seen Briana filming with the crew.
(For those that are assuming that this is just a 'Teen Mom 3' catch-up special that's being filmed or something, The Ashley can assure you that's not the case.)
Anyway, Briana will be added into the mix with the regular girls, which means the four original girls will see a reduction of their screen time next season– if they even agree to be on the show with Briana at all! (Several of the 'Teen Mom 2' girls have had "beef" with Briana in the past.)
Most of the cast and crew now know of MTV's plan to bring Briana on-board, but a production source tells The Ashley that MTV was hoping to keep her casting a secret from the girls, in hopes that they could film their real-time reactions to the news.
(After all, it worked out well for the network when they blindsided Maci Bookout with the news that Farrah Abraham was coming back to Teen Mom OG a few years back; Maci gave them a made-for-TV reaction!)
A crew source tells The Ashley that the crew is not thrilled about having to add trips to Florida into their already busy travel schedules in order to film Briana's scenes.
Briana is currently pregnant with her second child, which will surely add to the drama in her scenes. (She's due to give birth in July.) Another source of drama may be the fact that Briana and her sister Brittany are very good friends with 'Teen Mom 2' dad Javi Marroquin. (At one time, they were good friends with Kail as well; they even got plastic surgery together last year! However, The Ashley is not sure where the girls' friendship with Kail currently stand.)
Briana barely got the coveted spot on 'Teen Mom 2,' however. The Ashley's sources tell her that it was between her and her former 'Teen Mom 3' co-star Mackenzie McKee, and producers went with Briana due to her pregnancy and the potential she has to bring high drama.
The Ashley will update this story when she gets more information! Stay tuned!
(Photo: VH1)