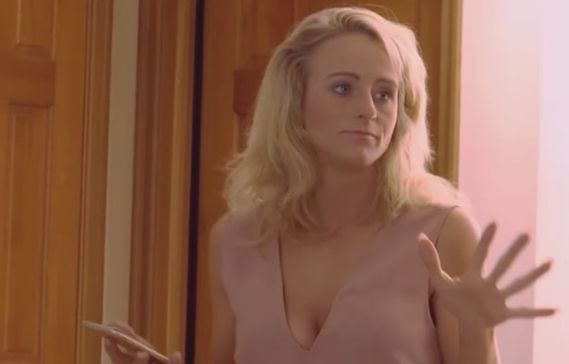 While you were "all up in da club" this weekend (or, you know, sitting on your computer taking yet another Buzzfeed quiz in hopes of learning which Pokemon character is your spirit animal), the casts of Teen Mom OG and Teen Mom 2 were busy causing or dealing with drama!
The Ashley understands that it's hard to keep up with all the 'Teen Mom' news, especially on the weekends, so she hopes this week's 'Teen Mom News Pile' will get you up-to-speed! She has included Monday in this week's "Pile" because…it's, well, why the hell not?
Here are all the major (and minor but interesting) Teen Mom OG and Teen Mom 2 things that happened over the last weekend…
Kail Lowry had a book signing…and came face-to-face with her haters.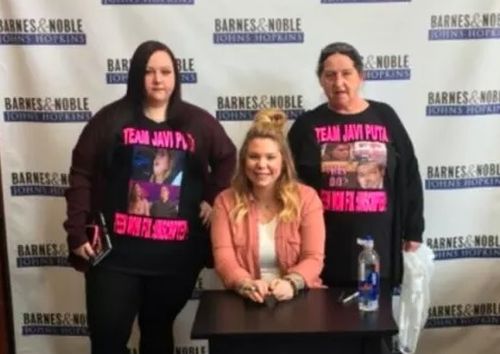 Kail spent the weekend promoting her newest book, Hustle and Heart. She attended a meet-and-greet with fans at Johns Hopkins University in Baltimore, where she signed copies of her book and took photos with fans. A steady line of 'Teen Mom 2' fans came out to meet Kail, as did two non-fans…in semi-hilarious T-shirts.
One of Kail's haters somehow convinced her mother to go along with her to the book-signing wearing shirts that clearly showed they were not fans of Kail.
"Team Javi Puta," the shirts read, along with a photo from a 'Teen Mom 2' scene in which Kail says, "My kids come first" and a surprised Javi replies, "THEY DO?"
When the shirts were brought to Javi's attention, he at first said the shirts were "epic"…but soon had a change of heart.
"At the end of the day that isn't cool," he tweeted. "That's my sons mother. We've put everything behind us to raise our son the right way."
Kail seemed to take it all in stride: she smiled in the photo with the haters (who stood on either side of her, in some sort of weird 'Teen Mom'-hating "American Gothic" pose). She even had the last laugh: in order for the haters to get into the signing, they had to purchase her book and wait in line with a bunch of 'Teen Mom 2' fangirls.
Briana DeJesus has been radio-silent about joining 'Teen Mom 2.'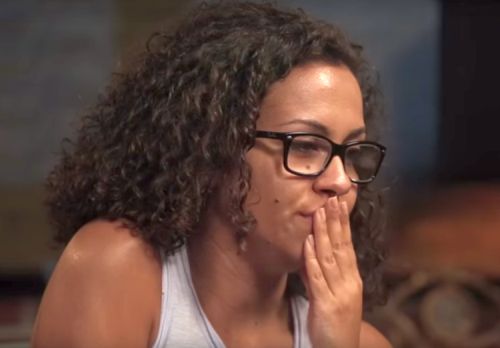 Last week, The Ashley delivered the bombshell news that 'Teen Mom 3' star Briana will be joining 'Teen Mom 2' for the show's upcoming eighth season…and the regular 'Teen Mom 2' girls are NOT happy about it. While the story certainly caused an uproar in the 'Teen Mom' world, Briana has remained totally silent on her new venture, despite being asked on social media by multiple fans to confirm the news.
The Ashley still stands by her story. Stay tuned for more info on this…
Farrah Abraham wants to be your boss.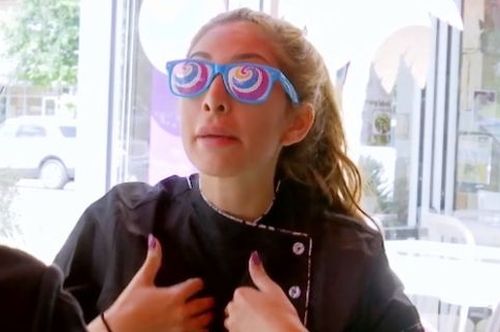 If you live in the Austin, Texas, area and are in need of a job, look no further: Farrah is hiring! The 'Teen Mom OG' star announced over the weekend that she is currently looking for employees for both her Froco yogurt shop and her Sophia Loren Laurent Children's Boutique.
The Ashley finds it "shocking" that Farrah is having a difficult time keeping employees at her businesses!
Employees looking to work at the children's store can expect to bank $13 an hour, which is well above the $7.25 minimum wage in Texas. However you will have Farrah and eight-year-old Sophia as your bosses so….it kind of evens out.
And–don't forget–by working for Farrah you'll be working for "a top celebrity in the nation" (according to the actual verbiage on the Froco website, written by Farrah, naturally).
"All employees who apply must be okay with being on TV if it comes up and must be responsible for their own actions and behavior comfort levels while being filmed," the site reads.
Leah Messer wants to be a writer, too.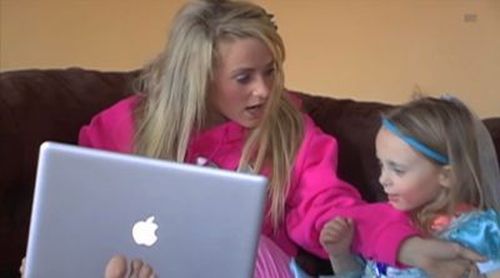 Leah is currently one of the only girls from the 'Teen Mom' franchise who has not yet released a book about her life, but it appears that may be changing soon. On the "100 Things About Teen Mom 2" special, which aired on Sunday night, Leah mentioned that one of her goals is to finish her book.
Most fans weren't even aware that Leah was fixin' to write her autobiography, but those with great memories will remember that, back in December 2014, Leah mentioned that she was working on her memoirs. At the time, she was embattled with her ex-husband Corey Simms.
"Each and everyone out there will learn a lot by reading my book that will be coming when the time Is right," she tweeted in 2014.
It appears that Leah has once again picked up the No. 2 pencil and is continuing to work on her "stories."
Leave your suggestions for Leah's book title in the comments section of this story!
To read The Ashley's 'Teen Mom News Pile' from last week, click here!
(Photos: MTV, VH-1)