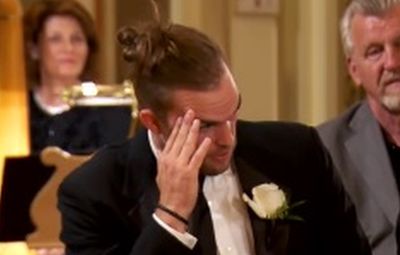 The couples from the first four seasons of Married At First Sight haven't been very successful (only three of the 12 couples from the show are still together!), but the show's producers are hoping that Season 5 will bring lasting love to three new couples!
The fifth season of 'Married At First Sight' will premiere on April 20 on Lifetime.
This marks the third time that the show has flipped networks, as it originally aired on FYI, and then moved to A&E before landing at Lifetime for Season 5.
Although the show's network has changed, the basic concept remains the same: three couples will get married just moments after meeting each other at the altar. They will try to make their marriages work for six weeks, with the guidance of relationship experts, before deciding if they want to stay married or get divorced.
The network has released the season's first trailer and, while we don't get to meet the participants yet, we do get a few glimpses of the weddings.
As The Ashley previously reported, the Season 5 casting took place in Chicago.
Watch the first trailer for 'Married At First Sight' Season 5 below:
(Photo: Lifetime)