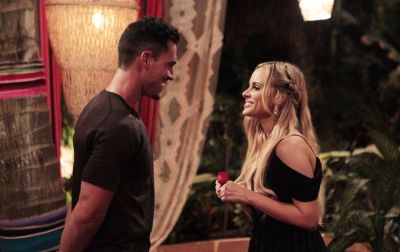 Just over a year ago, Josh Murray and Amanda Stanton were joined at the mouth, lounging on the beach together in a hammock while filming Bachelor in Paradise, but things have definitely changed since then! The couple, who ended their engagement in December, are now engaged in a bitter battle over a car!
In Touch Weekly broke the news that Josh called the cops on Amanda on March 20, which just happened to be the day she returned from a trip to Colombia. He asked the police to help his assistant in seizing a pricey car that he had purchased for Amanda back in October.
Josh reportedly asked Amanda to fork over the remaining $30,000 owed on the Audi Q5 he got her while they were still engaged, but Amanda refused.
"Amanda told Josh she wanted to work out the car situation when she got back from vacation," the magazine's source said. "But instead of waiting any longer, he called the police the day she got home!"
According to Josh's assistant, Hayley Watts, no charges were filed against Amanda because no crime was committed. Josh just simply wanted the money or the car back.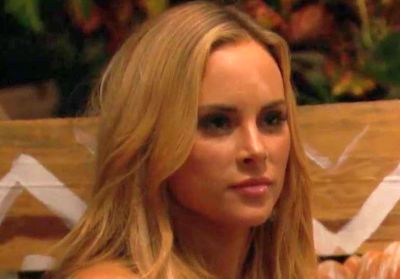 "First, Josh did not call the police in any way that would treat her as a criminal or have charges filed against her," she told In Touch. "A peace officer was simply requested to accompany me as Josh's assistant to peacefully ask Amanda for the car and keys without disrupting the peace, as the law requires, and to protect me from any threats of harm."
Hayley said that before March 20, Amanda had refused to fork over the cash to pay for the car, and also refused to give Josh the car back.
"[Amanda said she was] not buying the vehicle from Josh and not making the remaining payments," Hayley told In Touch, adding that Amanda also said she would not return the vehicle without being ordered by a judge to do so.
The car was reportedly taken away from Amanda on March 20 when the peace officer and Hayley went to Amanda's Orange County, California, apartment.
As per usual, Amanda's ex-husband and baby-daddy, Nick Buonfiglio had to provide his opinion on the incident.
"What Josh did was horrible," he told the magazine, adding that he went and bought Amanda a new car the next day. "This whole thing shows Josh's true character."
Um…?!?!
Earlier this month, it seemed like the exes may have been considering getting back together… according to Josh, anyway. He told several news outlets on March 13 that he and Amanda were "taking things slow" in their relationship, and that he had been staying with her at her home while he was in town from Georgia that week.
After the stories came out, Amanda made it clear on Twitter that things between her and Josh may not be the way he painted them out to be.
"Funny how these articles keep coming out from different outlets…& no one has noticed that I have yet to speak," she tweeted on March 14.
Six days later, the battle over Amanda's Audi began!
UPDATE! Amanda has given her side of the story to Us Weekly. She says that she did offer to take over the car payments from Josh, and that they planned to take care of it as soon as she got back from her vacation, but Josh jumped the gun.
"He wanted to go to the DMV the next day, but I was going out of town and [told him] we could handle when I got back. He said 'OK' and we were going to handle it on Tuesday," she told Us. "I got home on Monday night and was cooking dinner for my daughters when there was a knock at the door and it was the police."
Amanda made it clear that she and Josh are no longer on speaking terms.
"I was very cooperative and gave them the keys right away. I got a new car the next day," she said. "If anything, it was just weird that he called the police when he didn't have to. We don't talk anymore. I don't know why this had to happen. I thought once we cut our ties and he had his car back we'd be done with each other."
(Photos: ABC)