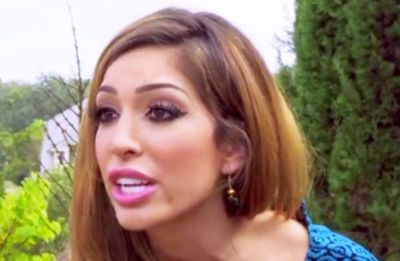 Just when we thought a peace had fallen over Teen Mom Land, Farrah Abraham brought her cat claws back out.
Farrah has responded to a recent interview given by her Teen Mom OG costar, Amber Portwood, in which Amber stated that she planned to invite all her cast mates to her October wedding, even her arch enemy, Farrah.
While some of the show's fans assumed that Amber's gesture meant that the feud between her and Farrah was finally settling down… they were wrong.
Farrah responded to Amber's wedding invite offer in a particularly hateful way (even by Farrah standards!)
"They lie and they need to stop using me to get attention for their wedding and [Matt Baier]'s book," Farrah told Radar Online. "I want nothing to do with their criminal behavior or lying evil groups of people they associate with."
Farrah also threw shade at Amber's criminal record and Matt's checkered past.
"I'm happy both the scam artists can be a happily married criminal couple," she said.
Me-ow!
Farrah's sometimes-boyfriend Simon Saran also got catty when he was asked if he will attend Amber and Matt's wedding.
"I haven't been to a circus in a while, it could be fun," he said.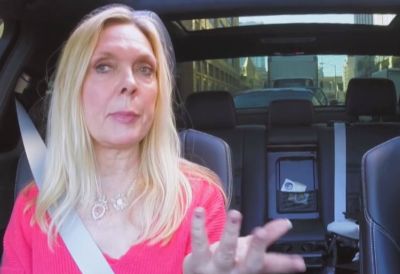 In yet another interview with Radar, Farrah stated that she thinks Amber should lose custody of Leah, the daughter Amber shares with Gary Shirley.
"Gary should have full custody of Leah," Farrah said. "Both [her and Matt] are not to be trusted with children, evidently so."
As The Ashley previously reported, major drama went down between Farrah and Amber at the most-recent 'Teen Mom OG' reunion taping. During the special Farrah said Matt looked like a pedophile and Amber was not having it. She stormed the stage and cussed Farrah out before attempting to slap Farrah in the face. Farrah's dad Michael Abraham stepped in, and Matt shoved Michael down. As Matt and Amber were being escorted off the stage, Farrah screamed that they need to "visit jail."
Simon has also taken to social media on numerous occasions to blast the other 'Teen Mom OG' stars. This past season Simon threw shade at Matt and Amber for buying a house while not having jobs outside of MTV.
"All of a sudden everyone is buying a house," Simon said. "Everyone got their MTV bonuses and got no jobs! You actually need to have a job and do something with your life to have an office Matt."
The new season of 'Teen Mom OG' premieres April 17, so we'll surely be seeing this wedding invite drama play out on our TV screens!
(Photos: MTV)