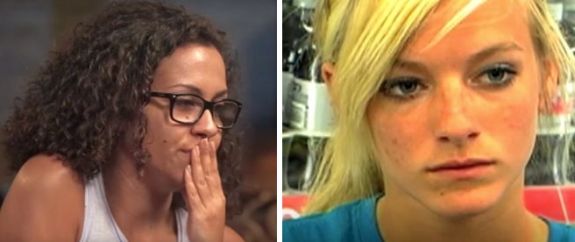 Last week, The Ashley exclusively broke the news that Teen Mom 3 star Briana DeJesus would be joining the cast of Teen Mom 2 for the show's next season. Fans of the show were shocked by the news, and, apparently, they weren't the only ones! Briana's former 'Teen Mom 3' co-star, Mackenzie McKee, was also surprised– and angry!– that MTV chose Briana for the gig instead of her!
Mackenzie stated that she was actually up for the gig at one point.
"They interviewed me and Bri two months ago, but chose her," Mackenzie told Radar Online.
(The Ashley has confirmed that the other 'Teen Mom 3' cast members, Katie Yeager and Alex Sekella, were not contacted by the network.)
It appears that Mackenzie found out that she didn't get the 'Teen Mom 2' job when she read The Ashley's story about Briana being cast!
"I thought, 'This can't be true!' I was confused," Mackenzie stated.
Mackenzie hasn't been on a TV show in several years, but she has kept the drama in her life at a high level since we last saw her. From having multiple high-risk pregnancies, to a sex tape scandal, to constantly fighting and breaking up with her husband Josh McKee, Mackenzie's life would be a perfect fit for 'Teen Mom 2.'
Mackenzie agrees that because of her drama, would be a better fit on 'Teen Mom 2' than Briana.
"I have worked very hard for where I am. I'm working on all this stuff and what has she done? She's not working on anything," Mackenzie said. "It sucks the one who has been working harder didn't get it."
Mackenzie feels that she has a much bigger fan base than Briana does, given that she has over 617,000 Instagram followers and Briana only has about 87,000 followers.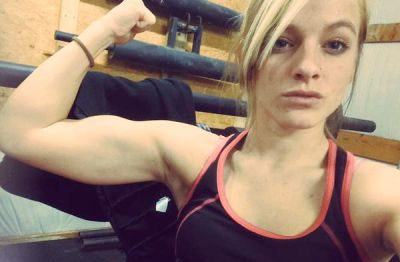 "I think the amount of following difference is shocking," she continued. "I've been consistent with followers…She deleted her social media once, and I helped her get her following back. And here she is on 'Teen Mom!'"
As The Ashley originally reported, MTV has already been filming Briana for the new season, so Mackenzie's pleas will fall on deaf ears. Still, she didn't miss a chance to take a final jab at her (former?) friend Briana, who happens to currently be pregnant by a mystery man.
"I hope MTV didn't chose her over me because I am married and have three kids with the same guy," Mackenzie said. "The story on different baby daddies is what people are interested in."
Ha-rumpf!
Briana has not commented since The Ashley broke the story that she was going to be on 'Teen Mom 2.' However, she did just post a tweet that seems to be aimed directly at Mackenzie.
"My one and only comment: I don't really give a f**k what another person has to say!" Briana wrote. "Still doing me at the end of the day!"
(Photos: MTV, VH1)