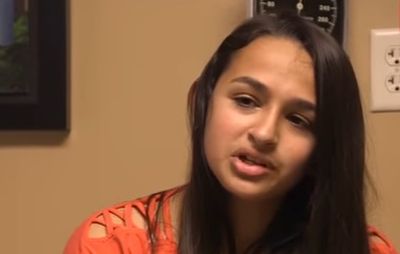 Jazz Jennings, star of TLC's I Am Jazz, is growing up fast. The upcoming third season of the hit reality show will feature 16-year-old Jazz as she deals with life as a transgender teen.
Jazz will deal with normal teen issues like learning to drive, but will also be faced with dealing with the stress of being a transgender teen in the public eye.
In the trailer for the upcoming season, we see Jazz discussing dating with a friend. She saiysshe is "for sure" open to dating other transgendered teens. Later, we see her on what appears to be a date that is going sour.
The season will also follow Jazz as she begins to meet with doctors about the possibility of having "bottom surgery," which is a term sometimes used to describe Sexual Reassignment Surgery (SRS). In the trailer, one doctor tells Jazz that the surgery is feasible for her.
"I definitely want to do it," Jazz tells the doctor, adding that she's "always dreamed about having this procedure done."
Although her parents are supportive, they urge her to wait until she's a little older to have the surgery.
"It should be done after you finish high school," her father says. But Jazz says it's "ultimately her decision."
Although Jazz is determined to have the surgery, she also faces some push-back from doctors. In the trailer, Jazz is seen meeting with a doctor who tells her he "can't do the type of surgery that you want."
This leaves Jazz feeling disappointed. In one scene, Jazz is seen breaking down in tears to her parents.
"I just really hate myself," she says. "I just feel bad about myself."
Jazz's ever-supporting parents urge her to see a therapist but the teen is unsure if that will help.
"You think some random individual who doesn't even know who I am will have the answers to my questions?" she says to her mother. "You're really frustrating me."
"I Am Jazz returns for season 3 on June 28 on TLC. Watch the Season 3 trailer below.
To find out when your other favorite reality TV shows are coming back, click here!
(Photo: TLC)