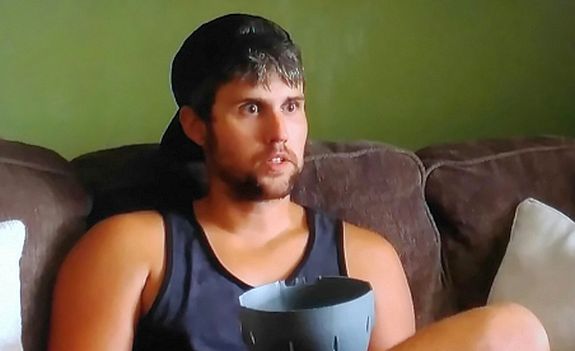 After a long weekend, it's time for you to get yourself all caught up with the latest Teen Mom news!
The guys and gals of Teen Mom OG and Teen Mom 2 have kept themselves busy over the last few days, so The Ashley will do her best to make sure you are up-to-date on all their recent hi- (HIGH! HIGH!) jinks!
Here are all the major (and minor but interesting) 'Teen Mom OG' and 'Teen Mom 2' things that happened over the last weekend…
Farrah Abraham was uncharacteristically nice.
Farrah flew down to Miami to celebrate the series premiere of Dr. Miami's new reality show, which began airing on Friday. The night before the premiere, Farrah (along with a bunch of alums from the 'Marriage Boot Camp' seasons) attended the premiere party at the (appropriately named) Tuck Room nightclub. According to one person who attended the shindig, Farrah left her attitude at home and was an "absolute doll" to everyone in attendance.
"She took photos with everyone –and literally everyone at the party wanted to take a photo with her," the party-goer (who, for the record is not associated with Farrah at all) told The Ashley. "She was the most popular girl in the room."
Farrah put her surgically altered, um, assets on full display by wearing a short mini-dress with a lace-up top.
Jenelle Evans and David Eason set sail aboard the S.S. Boozer, with Tori Rhyne as their first mate.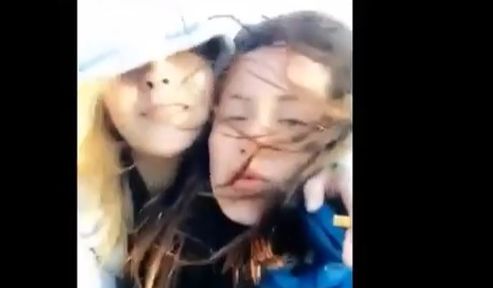 Jenelle and David left their litter of children at home on Sunday afternoon in order to go boating in the swamp near their North Carolina home. The 'Teen Mom 2' stars brought Jenelle's trusty pal, Tori, along for the ride. (Luckily for Jenelle however, Tori did not bring her drumsticks aboard!) Jenelle documented the pleasure cruise on Snapchat, and from the footage, it appears that Tori is still just as much the party gal now as she was in the early season of 'Teen Mom 2!'
At one point, Gilligan Tori falls overboard and has to have David fish her out. During another Snap, Jenelle and Tori appear to be really enjoying their time together on the high seas.
After Jenelle received criticism for her booze cruise, she posted on Facebook that she was "sick of being judged."
"Deleting all social media because apparently if I hangout with old friends I'm going to mess up my entire life," she wrote. "Bye."
At press time, all of Jenelle's social media accounts were still up and running.
Watch Jenelle's (now deleted) Snapchats below. (Be aware that the videos contain some naughty language,
Kail Lowry cancelled her book signing and upset some fans.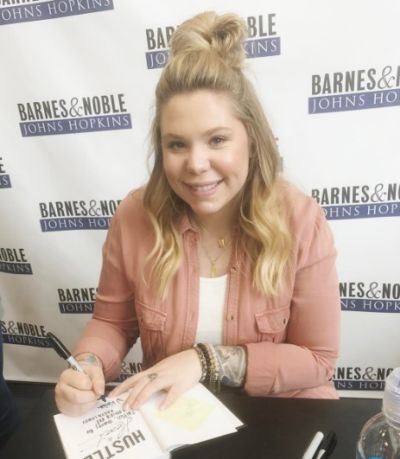 Kail was scheduled to meet fans and sign copies of her latest book, Hustle and Heart on Saturday at Rowan University in New Jersey, but when fans arrived, they learned that Kail was not coming to the event. Some disappointed fans took to Twitter express their anger at what appeared to be a last-minute cancellation.
"Drove to Rowan to find out Kail Lowry cancelled her book signing…. ok," one fan tweeted.
Kail insisted that she didn't cancel last minute, despite how it looked.
"I let them know ahead of time. It conflicted with the boys' soccer. I'm sorry," Kail responded to the fan on Twitter.
Apparently, Rowan University slacked on circulating the cancellation notices, which would have been helpful to those who drove a long distance to attend the event.
Last week, Kail's book signing in Maryland didn't go quite as she planned. As The Ashley previously told you, two "haters" showed up to meet Kail at the signing, wearing "Team Puta" shirts that also featured photos of Kail and her ex-husband, Javi Marroquin.
Javi Marroquin and his 'Real World' girlfriend, Madison Walls broke up.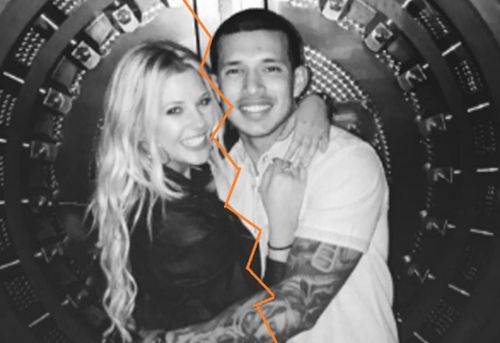 Javi's relationship with Madison didn't even make it a month! Over the weekend, fans noticed that both Javi and Madison had deleted photos of the other off their social media accounts. On Monday, Javi told Radar that he and Madison decided "to just be friends" but…there is a little more to this story! The Ashley posted new details about the split! Click here to get the dirt!
To read The Ashley's 'Teen Mom News Pile' from last week, click here!
(Top Photo: Getty Images for WE tv/ other photos: Instagram, Snapchat)