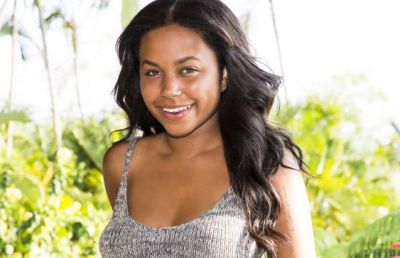 It's a girl for The Challenge star Cheyenne Floyd!
On Friday, Cheyenne, who is best remembered for appearing on 'The Challenge: Rivals III' with Devin Walker, announced on Twitter that her daughter had arrived.
"Ryder K 4/7/17," she tweeted. "My life is complete."
Cheyenne has not posted any photos of the baby or revealed any birth details, but she's been documenting her pregnancy on her social media accounts. She first announced that she was pregnant back in October, on the same day that she turned 24.
She has yet to reveal who the baby's father is, and has gotten some criticism from fans for having a baby so young.
"I have a degree, business, and own a home," Cheyenne told one hater on Twitter recently. "Go away.. you sound dumb."
Cheyenne made her reality TV debut on Are You The One? Season 3, and then appeared on 'The Challenge.' She and her partner Devin ended up coming in third place and winning $12,500 each.
Wanna watch an adorable video from her baby shower? Click below!